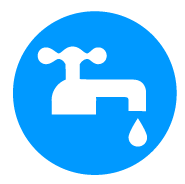 Rancho Cordova CA Plumbers
Reliable, experienced, certified premier plumbers
We charge by the job, so you know the cost before we start.
Our plumbers are drug screened and background checked for your safety
Plumber Rancho Cordova, CA
Do you need an experienced and knowledgeable plumber in Rancho Cordova, CA? Well, luckily Bonney Plumbing is here to help. We can handle any plumbing service issue you might have, including water heater installation and service, gas plumbing, drain cleaning, leak detection, tankless water heaters, toilet installation, and much more. If it has to do with plumbing, we can take care of it.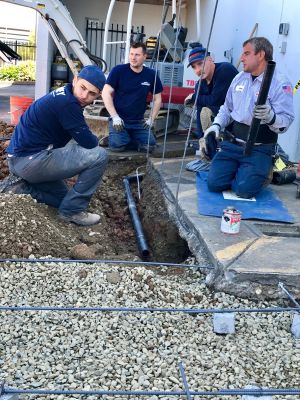 Each one of our Rancho Cordova Plumbing specialists has been drug checked and background checked. This is just one of the many reasons our plumbers are the most reliable and trustworthy. Our plumbers are also fully licensed and insured. The bottom line is that if we are working on your property, you are in good hands.
Water Heaters Rancho Cordova, CA
Water heaters are our specialty. We can help install, maintain, or service your water heater so that you are never stuck with a faulty system. We are always on standby to fix your water heater problems and can provide you with good advice for how to keep it running well after servicing. If you are thinking about getting one of the more modern tankless water heaters, then our experts can give you the information you need to make the right choice.
Standard Water Heaters
Standard water heaters have tanks that store and keep the water heated until it is used. This is the type of water heater in most buildings. There are many options when it comes to water heaters. They all depend on factors such as the size of the household, how much water is used, how much space there is, and what the budget is. At Bonney, our experts will make sure that you have the most appropriate option for you.
Tankless Water Heaters
While standard water heaters are in most homes, tankless water heaters seem to get more and more popular every year. They offer several advantages, such as being more energy efficient, taking up less space in the home, and being more durable. Because of their durability, they also come with longer warranties. Not only that, but you never have to worry about running out of hot water. If you think a tankless water heater might be a good choice for your home or business, give us a call today.
24 Hour Plumber Services
We provide a full range of emergency plumbing services in Rancho Cordova, CA, 24 hours a day. Emergencies do not confine themselves to regular business hours, but you can reach us any time on our dedicated emergency line. No matter the time of day, our team of experts and specialists will be there to help you as soon as possible. To avoid emergencies, it is a good idea to set up a maintenance and inspection strategy to catch small problems before they become a full-blown crisis.
Plumbing Inspections
For an average homeowner, detecting plumbing issues can be difficult. There may be cracks in the pipes that you cannot see, or your pipes may be deteriorating. Having an annual plumbing inspection will help to identify problems before they get too big. Most big plumbing emergencies started off as minor issues that were allowed to grow over time. Our team will identify any weaknesses in your system and fix them immediately so you can rest easy.
Pipe Replacement
Repiping a home is a complicated procedure. That is why it can also cost more than other plumbing fixes. Pipes can start to fail for many reasons, but it is more often due to age. If you have noticed water pressure problems or that your water has a rust color to it, then you may need to replace your pipes. It is not a job for DIY, so call the professionals at Bonney to get it done right.
Drain Cleaning
Drains get clogged all the time. There is probably not a home in Rancho Cordova that has not had a drain clog. Usually, they can be removed the homeowner, but for those that cannot, there's Bonney. We have clog clearing techniques and equipment that will have your water back to flowing normally in no time. We have been unclogging drains for years, and we are sure that we can remove yours too.
Sewer Line Service
The sewer line removes dirty or used water from your home and directs it into the sewer. Because they are located outside of your home, they are especially vulnerable to the elements. Damage could be caused by extreme temperatures, fluctuating temperatures, or even tree roots that have grown into the pipe. Our technicians can provide a full range of sewer line service, from installation to repair. Call Bonney to have your sewer lines cleared.
Hydro Jetting
Hydro jetting is a "big gun" way of clearing pipes and sewer lines. Sometimes the plumbing system can be blocked up with grease, sludge, organic and fecal matter, and tree roots. If traditional methods do not work, then it uses highly pressured water to blast through the blockage and get the water moving. While it is quick and effective, it requires training and expertise. Doing it incorrectly can cause more damage or even injury. Only experienced and specially trained plumbers should try hydro jetting.
Plumbing Products and Brands
We also offer a large selection of plumbing products. Bonney carries a wide range of plumbing products and appliances. Speak to a Bonney representative to determine which products are the best match for your needs.