Water Systems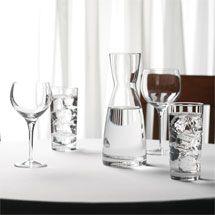 Is your beautiful crystal glassware or glass shower doors covered in water spots? Are calcium deposits causing your shower head to spray all over the place? Do you suffer from these problems caused by hard water? At Bonney Plumbing we can solve your water problems, because we specialize in the installation, repair and service of all water systems – softeners, water conditioners and whole house filtration systems.
Water Softeners
Neither people nor pipes like hard water. Hard water problems can quickly be resolved with a water system installed by Bonney Plumbing. Installing a water softener helps to keep the finish on your plumbing fixtures looking beautiful, keeps water spots off your glass shower doors and keeps your drinking glasses sparkling. It can even reduce the amount of soap needed for laundry. If your current water softener needs repair or charging, just call Bonney Plumbing for help.
Water Conditioners
Would you like to have soft water without the hassle of refilling with salt or potassium? Do you have high blood pressure and need to watch the amount of sodium you consume? Similar to a water softener, a water conditioner softens the water without salt or potassium. For a free estimate on a water system, give the experts at Bonney Plumbing a call.
Whether you're on city water or a well, your water can suffer from bad smells and sediment. A Bonney Plumbing whole house filtration system can solve these problems. From a basic cartridge replacement to a whole house installation, Bonney's expert plumbers can handle your job. We specialize in new system installation, service and repair. Give the top notch plumbers at Bonney Plumbing a call today, or schedule online, for all your whole house filtration needs.