Outdoor Security and Landscape Lighting Installation
Outdoor lighting is great for security reasons as well as for decorative purposes. Strategic outdoor security lighting keeps an area well-lit at night and helps deter intruders from hanging around and targeting your home.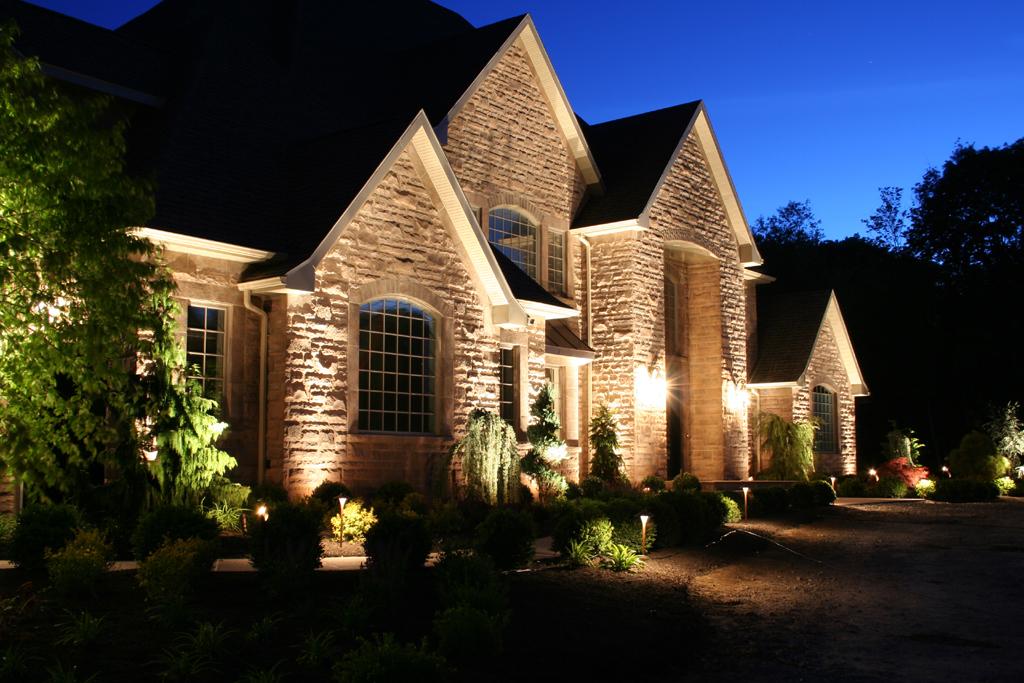 Properly installed security lighting can improve the safety of your home. Most burglars will seek out homes that have poor light, or no light at all, reducing the likelihood they will be seen. When choosing outdoor security lighting be sure to select something that will make you and your family feel safe and comfortable. Our premier electrical technicians at Bonney would be happy to help you select the security lights that are right for you and your family. Outdoor light puts the fright in any potential burglar.
Outdoor lighting can also highlight your home's architecture and landscape. The right exterior decorative lighting can help illuminate walkways, shrubs, trees and provide ambience to a beautiful yard giving your home curb appeal, even at night. Add a finishing touch to your exterior spaces with well-planned outdoor landscape lighting.
Adding outdoor lighting will improve your home's appearance as well as increase security. It's amazing the difference a little outdoor lighting can make to your home's exterior. There's also nothing like a set of bright flood lights to deter would be intruders .
Let the premier electrical technicians at Bonney enhance your home's exterior and safety with outdoor lighting.