Trenchless Sewer Replacement Sacramento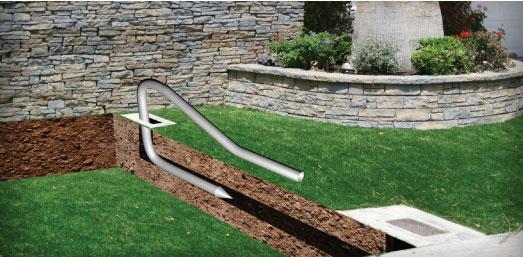 If your existing clogged sewer line is beyond repair, consider Trenchless sewer line replacement. Bonney can install a new sewer line without digging a trench and disturbing your yard, driveway, parking lot or sidewalk.*
A trenchless sewer line replacement is a method by which a new line is pulled through your old line with a thicker and more durable High Density Poly Ethylene sewer pipe. This new pipe is then heat fused together; this allows less flow restriction and for a stronger bond than if we were to replace it with a glued ABS line.
Our trenchless technology allows us to replace rotted out kitchen, laundry and bathroom lines under your home without tearing up your concrete floor. The traditional method of digging a trench to replace the line can have both emotional and financial costs associated with it. Some of these issues include, replacing your well matured landscaping and possibly your driveway.
Call us to learn more about trenchless sewer replacement. Remember we can also snake or Hydro-jet your existing sewer and drain lines to get them flowing like new again.
Perma-Liner, Provider of trenchless sewer pipe repair systems