Indoor Air Quality
Breathe easier with Bonney's Indoor Air Quality Solutions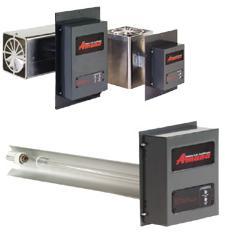 We are also experts at providing air filtration and air purifying products that work hand in hand with your central heating and air conditioning system. The options below used by themselves are effective, but in combination, provide a fantastic solution for those suffering from asthma, allergies or other breathing issues.
Variable Speed Blower Motors
At the heart of a great IAQ system is the ability to slowly and inexpensively keep the air in your home circulated.  New heating and air equipment utilize a revolutionary DC variable speed blower motor that uses little energy and is easy to control. Bonney also offers Emerson's Ecotech motor that can be used to retrofit any existing heating and air system.  For less than the cost of operating a 75 watt light bulb, a variable speed blower motor circulates air through filters and air purifiers in your home, cleaning the air effectively.  The low speed at which it operates increases the effectiveness of cleansing effect.  Also, the continually circulating air increases the comfort of your home.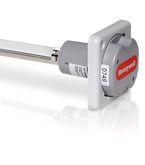 Air Filtration
"High efficiency" allergen filters that are available over the counter at do-it-yourself stores can actually harm your heating and air system by restricting the air flow.  Good air flow is crucial for the long term reliability of your equipment.  Bonney can install 4 or 5 inch replaceable media filters that effectively clean the air without reducing the air flow.  Bonney installs top quality Honeywell and Emerson replaceable filters that can be added to new or existing heating and air systems.
Ventilation Systems
Filtered fresh air is the best way to improve the quality of your indoor air.  Removing contaminated air and replacing with fresh, filtered air can be accomplished in a variety of ways.  An Energy Recovery Ventilator is a great way to bring the fresh air into your home without losing the energy already used to heat or cool your home.
Air Purification
Many products make air purification claims.  At Bonney, we have carefully examined the claims of these products and have concluded that most whole house air purifiers don't work well in existing heating and air systems without a variable speed blower motor.  The reason is that the air passes by the cleaning or filtering element too quickly to be effective.  However, for retrofit applications, we recommend the Amana UV air purifier that contains a "turbulator" that slows the air speed for effective purification.  These UV lights kill or disable viruses and bacteria in the air stream so that they cannot reproduce.  For systems that do have variable speed fans, we recommend Honeywell's UV light that can easily be installed in any application.
Photo Catalytic Oxidation (PCO)
Smells in your home, whether by cooking, pets or chemicals are the results of volatile organic compounds (VOCs).  If smells are a problem in your home, let Bonney install special filters that use a process called Photo-Catalytic Oxidation to remove those VOCs.  This process uses a UV light and a filter coated with titanium dioxide to safely turn VOCs into harmless water vapor and carbon dioxide. These filters are inexpensive and easily replaceable.
More information from the EPA on Indoor Air Quality
The Environmental Protection Agency has excellent information on indoor air quality and the effectiveness of various products.  Visit their website here:  http://www.epa.gov/iaq/
Are you looking for a solution to increase your indoor air quality?  Then call Bonney today for a free customized estimate!