Tankless Water Heater Installation and Repair Sacramento Area
Bring the next level of efficiency to your home.
The modern home means you don't have to settle. Replace your water heater with a tankless alternative and experience more efficient, on-demand water heating in your home. Learn more here from the local professionals at Bonney Plumbing.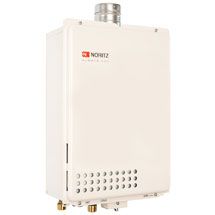 Gas Tankless Water Heaters & Electric Tankless Hot Water Heaters
Save energy and save money with a new tankless water heater that delivers hot water only when you need it. Instead of spending money on gas or electricity to keep gallons of water hot when you don't need it, on-demand water heaters heat the right amount of water at the right time… only when you are using it. Less waiting for hot water also helps you save money while boosting your water conservation efforts. You can read our guide to tankless vs. traditional water heaters here.
We carry the very best gas tankless water heaters and electric tankless water heaters that are proven and reliable.
We offer affordable financing plans on all new tankless water heater installations. Available now!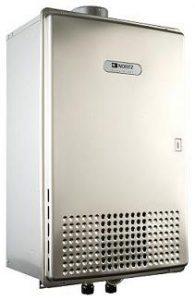 Tankless Water Heater Installation
Whether you need a gas tankless water heater or an electric tankless water heater, Bonney plumbers are experts at installing these energy saving, on demand water heaters.
Tankless Water Heater Replacement
Maybe you have finally decided to replace the old traditional storage tank water heater or replace an earlier model tankless water heater? Perhaps your water will not get hot and you are ready for an upgrade? Bonney technicians are experts at replacing your current water heater with a new state-of-the-art gas or electric tankless hot water heater.  We install all brands including top brands Noritz and Rinnai.
On Demand Hot Water Heater Repair
Bonney can repair all brands of on demand hot water heaters including Navien, Rheem, Takagi, Bosch, Poloma, Aqua Star and many more. If your tankless water heater is acting up, call Bonney for quick and affordable repairs.
Tankless Water Heater Service
Even more than standard water heaters, tankless water heaters require annual service.  It is imperative to flush the heat exchanger with the proper solution to ensure proper operation and longevity. Bonney Plumbing proudly serves the greater Sacramento area, Carmichael, Roseville, Sacramento, Citrus Heights, Folsom, Rancho Cordova, Gold River, Fair Oaks, Vacaville, Natomas, La Riviera, Rosemont, and beyond! Call Bonney to schedule your tankless water heater maintenance today at 800-444-0551!
We charge by the job… so you know the cost before we start!