Water Main & Water Lines Greater Sacramento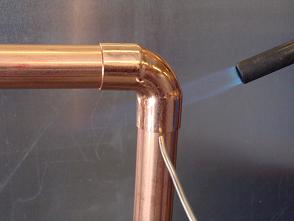 Full service water line installation and repair is a Bonney specialty. From inside to outside, home to business, big to small, Bonney's expert plumbers can fix any water leak.
Bonney can solve any of the following water main and water lines problems:
Water main leaks
Water main replacements
Sprinkler/irrigation leaks
All water leaks inside or outside the home or business (under building, in attic, in walls, in crawlspaces & underground.)
New water lines inside and outside of home or business.
Complete pipe replacements (re-pipe)
Water shut off valves
Water pressure reducing valves
Kitec pex pipe repair
Sacramento Water Leak & Water Line Repair
No water leak is too big! Can't turn your water off? We can freeze your pipe to perform the repair.
Bonney's experienced plumbers will arrive quickly to your job and complete your water line repair the same day in most circumstances. We can also repair all types of Pex and Poly pipe, including Kitec.
Kitec pipe repair in Sacramento, Placer & El Dorado Counties
Failure of Kitec pipe has been a particular problem in Sacramento, Placer and El Dorado counties. Failure can occur from the pipe de-laminating, a bad connection or a simple nail hole. Unfortunately the failure has been a particular problem for homeowners. Because of the uniqueness of the product, many plumbers are unfamiliar with the safe and proper repair techniques. Bonney's expert technicians have been certified by Kitec to install and repair Kitec piping. We carry the proper fittings in our Warehouse on Wheels to expedite your repair.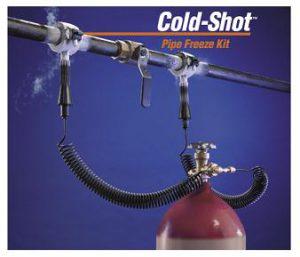 Sacramento Water Line Replacement
Years can take a toll on old water lines resulting in reduced water flow and leaks. On old galvanized pipe, hard water builds up rust and calcium in the line which reduces flow and deteriorates the pipe. With copper pipe, leaks can develop over time due to the minerals eating away at the pipe. If you are experiencing low flow or leaks, the best way to resolve these issues is to let a Bonney plumber replace your water line.
Complete Repipes Sacramento
Sometimes your water lines are beyond a simple repair, requiring a complete water line replacement. Bonney offers complete repipes when your entire home or business water lines need to be replaced or upgraded. At Bonney, we take pride in our workmanship. Not only do we do the job quickly and affordably, but you can rest assured of a top notch installation.
New Water Line Installation Sacramento
Adding a new sink in the mudroom, relocating a laundry room, adding new outdoor garden faucets? Bonney can help! Our plumbers are experienced in new water line installation to bring water to where you need it.
Low Water Pressure Sacramento
Low water pressure in your home or business? Our experienced plumbers can identify and solve your low water pressure problem.