Gas Line Repair & Installation Sacramento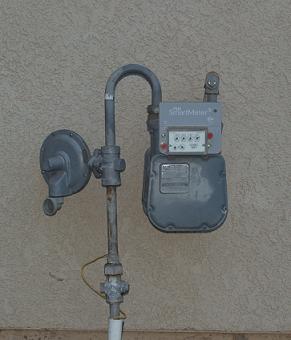 From locating a gas leak for repair to full gas line replacement, Bonney offers complete gas line service for home owners and businesses. If you smell gas and suspect you have a gas leak, it is important to call PG&E first! (1-800-743-5000) Once PG&E confirms you are not in danger, call on a Bonney expert today for a solution to your gas line problem!
Gas Leak Detection Sacramento
If you have a possible gas leak, call Bonney for state-of-the-art gas leak detection and repair. Whether the leak is underground, in a wall or in your attic we have the right repair or solution for you.
Gas Line Replacement Sacramento
Is your iron gas line under your slab leaking? Bonney can handle your job. Due to current plumbing code, the line cannot be repaired and must be replaced. Bonney's experienced team knows how to properly size and reroute the new line. Not just iron gas lines under the slab, Bonney can perform any gas line replacement. We will also obtain the proper permits and schedule the appropriate inspections for you. Bonney is here to handle any of your gas line replacement jobs!
Gas Line Installation Sacramento
Have you always wanted to have a gas line run to your BBQ or change your electric cook top to gas? Perhaps you need a new gas line for your energy efficient gas dryer. Bonney's experienced team can install a new line for you no matter the application. Above ground or underground, inside or outside, our expert technicians will install the right materials with excellent craftsmanship.
Gas Line Repair Sacramento
If your gas line needs a repair or replacement Bonney can handle any job. Do you have an old iron pipe under your slab, a Poly Pipe in your yard or a flexible gas line in your attic that's leaking? We have the right repair for you! We are experienced and certified in underground Poly Pipe and flexible stainless steel pipe. As well, our mobile pipe threading machine allows us to customize any iron gas pipe job.
Gas Line Sizing Sacramento
When replacing or installing gas appliances; proper gas line sizing is crucial for safety, efficiency and proper operation. The energy demand for all your gas appliances must be considered. Bonney's experienced technicians have been trained on how to properly size your gas line in order to meet code requirements, safe practices and the appliance demand of your home's gas needs.