Faucets & Sinks Sacramento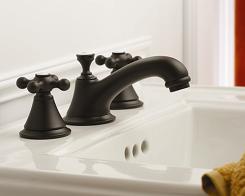 Bathroom Fixtures Sacramento
Kitchen, bar, bath, lavatory or laundry room…we have the sink and faucet solution that will meet your plumbing needs. We can repair and service all brands of faucets in your home and business.
Faucet & Sink Repair Sacramento
Leaking kitchen faucet, bathroom faucet, laundry faucet or tired, worn out sink? No problem is too great for our highly trained plumbers. From a sink replacement, to a faucet repair or upgrade, our experienced plumbing team gets the job done quickly and affordably.
Low water pressure at your faucet? Our experienced plumbers can identify and solve your low water pressure problem. Have a clogged sink drain? Click to learn about our residential or commercial drain cleaning and repair service!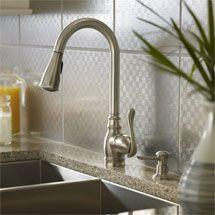 Sacramento Faucet & Sink Installation & Replacements
Whether it is a kitchen sink installation, lavatory sink installation or laundry sink installation; a leaky faucet or new kitchen, bath or laundry faucet, we provide same-day, full-service professional plumbing repair and installation of nearly every type of new sink, faucet, spray attachment and more.
When faucet and sink problems require replacement, our plumbers have a wide selection of faucet replacements right on their truck, typically eliminating a follow-up service call and getting your plumbing problem solved on the spot.
Instant Hot Water Systems
Enjoy the convenience of hot water instantly when you need it, perfect for a quick cup of coffee or tea, boiling water for small cooking tasks and more. Bonney Plumbing's instant hot water dispensers are the solution for your instant hot water needs.
If you are interested in extending instant hot water to every faucet in your house or business, visit our page about recirculating hot water pump systems.
Instant Hot Water Dispensers & Faucets
Bonney Plumbing carries full lines of functional and stylish instant hot water dispensers and faucets including top quality brands such as InSinkErator® and Everhot®. We have a model to match your every need and kitchen décor.
Instant Hot Water Systems Replacement & Installation
Bonney's expert plumbers can quickly retrofit your sink and install a new instant hot water heater along with a stylish instant hot water faucet to match your kitchen décor.
When your existing installed instant hot water system needs replacement, Bonney's experienced plumbers can replace your instant hot water dispenser or instant hot water heater tank quickly and affordably.
Instant Hot Water Repair
If your existing instant hot water system or faucet ever needs repair, Bonney Plumbing is the one to call. We offer complete instant hot water system repair.
Purified Drinking Water
Is your water smelly or bad tasting? Is the water from your cold water tap warmer than you would like to drink? A water purification system with chiller will provide you with cool, clean, tasty water for every glass. At Bonney Plumbing, we understand the enjoyment of a satisfying drink of water. So, we specialize in installation, repair and service of water purification systems and chillers for any application.
We also install and service water softeners, conditioners and whole house filtration systems.
Water Purifier Installation & Replacements
Whether it is for your kitchen sink or your wet bar; Bonney Plumbing can install a new water purification system that can provide clean tasty water for you, your kids, and your guests. Beverages made with pure water taste better than those made with impurities that cause odors and poor taste. Our plumbing technicians are excellent at customizing purification systems in tight or difficult locations. Any job we perform will be to your highest standard, so that you can enjoy clean, pure water.
If you have an existing water purifier and it just isn't providing the clean, tasty water that you expect, Bonney Plumbing can replace your system with the best products on the market. Our plumbing technicians can provide a replacement system that takes advantage of the latest technology. A new Bonney Plumbing water purification system can provide substantial water quality improvements over older systems.
Water Purifier Repair
If your current water purification system isn't performing correctly, but you aren't ready for a replacement, call Bonney Plumbing and one of our expert plumbers will accurately diagnose the problem. We repair all brands of water purification systems. We bring a Warehouse on Wheels for every repair so that we can quickly fix your system. From simple repairs, to complete replacements, we are ready to do the job with quality craftsmanship.
Water Chiller
Bonney Plumbing installs, repairs and services residential and commercial water chillers that deliver chilled water when and where you need it. It is so satisfying to drink cool, clean water. As well, you can use the cool water to mix beverages without ice that can later dilute the flavor. If you need service on your chiller, or would like a price for replacement or new installation, give Bonney's expert plumbers a call.