Your journey is just heating up.
Waiting for the shower or sink to heat up can cause a real slowdown in your day. Sometimes, it's a slowdown you can't afford. Whether you need a new water heater or a quick water heater repair in Sacramento, Bonney keeps your journey of homeownership from stalling with our quick and easy services.
We'll help you choose the right heater for your home, so you always have hot water on command. Whether it's electric or gas, your home's new or newly-tuned water heater will start saving you big on each electricity bill.
Keep focused on the moments that matter most. Our expert plumbers will handle the permits that come along with the installation and they'll handle the small problems that keep your old water heater from running and its peak.
Call Bonney today or schedule an appointment and explore the rewards of efficient hot water in your home.
Water Heater Repair in Sacramento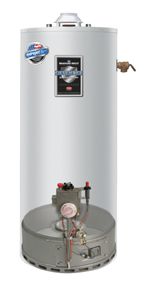 Whatever your hot water needs may be, Bonney has the solution. We repair, service, and install all brands of residential and commercial hot water heaters in Sacramento. We also sell a complete line of gas hot water heaters and electric hot water heaters from Bradford White, State, Rheem and A.O Smith. We also service, repair and install boilers.
Interested in a tankless water heater in Sacramento? Bonney Plumbing installs, services and repairs tankless water heaters too! Call today for a free estimate for a water heater replacement in your home.
Don't forget to ask us about installation of energy efficient hot water heaters that qualify for utility company rebates.
We offer affordable financing plans on all new water heater installations. Click here for more financing information!
New Gas & Electric Hot Water Heater Installation Sacramento
Bonney installs energy efficient gas hot water heaters and electric hot water heaters of every size to meet your needs. Bonney installs 6-gallon to 100-gallon water heaters for residential use and every size water heater to fit your needs for commercial use.
No matter what size water heater you need for your home or business, our expert plumbers will install the correct hot water heater so you will never run out of hot water again.
Hot Water Heater Replacement Sacramento
Time takes its toll on hot water heaters and eventually they must be replaced. Bonney's experienced plumbers drain and remove your old tank and replace it with a new high efficiency gas hot water heater or electric hot water heater. Our energy efficient water heaters qualify for local utility rebates.
Are Permits Necessary? California State Contractors License Board and your local municipality require a building permit for water heater replacement and new installations. At Bonney, we handle this process for you from scheduling the permit to the final inspection.
Without a building permit, your home owner's insurance may deny a claim for damage caused by a failed water heater.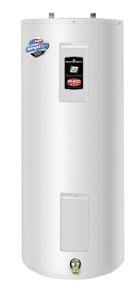 Sacramento Water Heater Repair and Maintenance
Is your water heater leaking? Need to flush and drain your water heater? No hot water? Water heater making funny noises? Call Bonney, our experienced technicians can fix any hot water heater problem! No job is too big or too small for Bonney's expert plumbers. We repair all brands of residential and commercial water heaters including top brands such as Bradford White, Rheem, State and A.O. Smith and all other brands. Bonney provides fast service and our "Warehouse on Wheels" arrives with parts you need to get the job done.
Low hot water pressure? Our experienced plumbers can identify and solve your low water pressure problem.
We are water heater experts and ready to help with all your standard or tankless water heater repairs, service and installation. Whether you have a leaky water heater, not enough hot water or need a new water heater replacement, call plumbers at Bonney Plumbing today at 800-444-0551.
We charge by the job… so you know the cost before we start!