Mini Split AC Systems Sacramento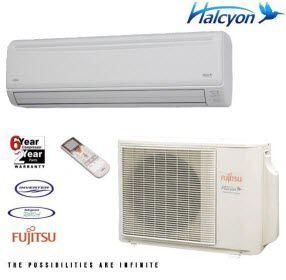 Do you have a specialty custom home; perhaps an old Victorian?  Maybe you just want to add heating and air to a workroom, garage, or shed.  Any room that has difficult access is an appropriate application for a ductless mini-split.  Because these systems use individual air handlers without ductwork, they can be located in almost any room.
Service & Installation of Mini Split Air Conditioners in Sacramento and Concord
Bonney's certified installers are trained to install all brands of mini-split systems including Fujitsu and Mitsubishi. Bonney can handle the job! 
Efficient
The best thing, however, about mini-split systems is that they are very, very efficient.  Not only do they use much less electricity to heat and cool, but neither is energy lost through the transfer of conditioned air via ductwork.  In other words, air is supplied right where you need it at the temperature you want.
Reliable
Bonney only installs the top brands of ductless mini-splits including Fujitsu and Mitsubishi; brands used in Europe and Asia for decades.  Be careful, there are some inexpensive, unreliable mini splits available.  Bonney carefully helps you choose the brand that is best for you to ensure long-lasting, trouble-free service for many years.
Mini Split AC Services in Sacramento and Concord
At Bonney, our goal is to offer you the best HVAC services in Sacramento and beyond. Click here to make an appointment with our HVAC experts in Sacramento. Looking for HVAC services in Concord, CA? Big Air, a Bonney company, has you covered. Contact our HVAC company in Concord today!