Tesla Powerwall Installation in Sacramento and Surrounding Areas
If you're looking for a backup power storage system in Sacramento that runs on a green solar energy source, a Tesla Powerwall is an excellent choice. At Bonney, we're proud to install Tesla Powerwalls at homes throughout Sacramento and the surrounding areas. As a leading provider of backup generators and batteries, our Bonney technicians can safely install as many Powerwalls as you need at your home.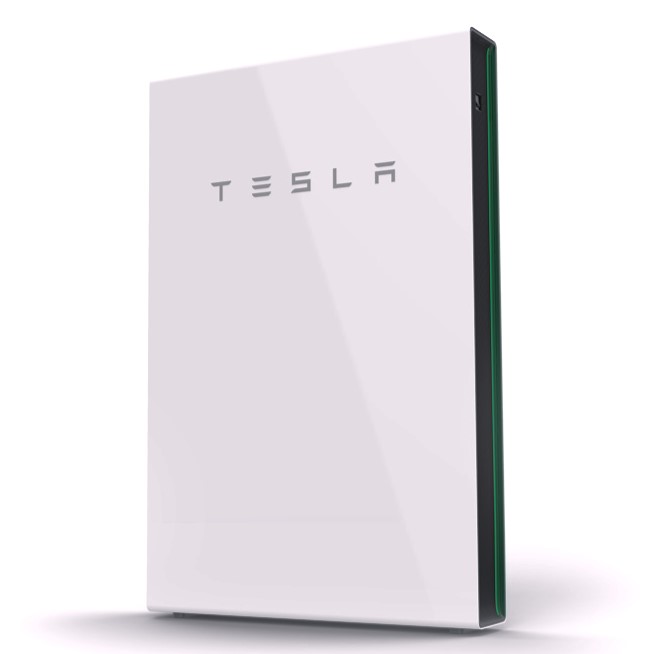 Why Do Homes Need a Backup Battery?
A power outage in the Sacramento area can disrupt your life and make it challenging to keep your home comfortable. While you consider investing in a Powerall backup battery, review some of the main ways Sacramento residents and businesses are impacted by power loss:
No heating during the winter
No air conditioning in the summer
Spoiled food in the refrigerator and freezer (depending on how long the outage lasts)
Desktop computers, Wi-Fi, game consoles, sound systems, and TVs not working
No cooking on electric stoves or use of other appliances
Computer networks shutting down
No water if your property uses wells
Phones, laptops, and other devices can't charge
What Are Tesla Powerwalls?
Tesla Powerwalls are fully integrated AC battery systems designed for residential uses. This rechargeable lithium-ion battery stores solar energy and utility energy to provide power in the event of energy failure and reduce a home's reliance on direct grid electricity. Since it easily integrates with solar power and its electrical interface offers a simple connection to any residence, Powerwall installation is fast and can ensure your home has power 24/7. 
The Powerwall also features time-based controls, backup functionality, and solar self-consumption. As a result, you can expect your compact and safe Powerwall to kick on immediately after a grid outage or turn on at scheduled intervals. It also features a built-in battery inverter, allowing straightforward integration and over-the-air new functions and features. Since Powerwalls pair with solar panels and utility grids, they're an essential component of backup power systems.
Why Is the Tesla Powerwall a Great Backup Battery?
With various battery options available, you might wonder what sets the Powerwall apart. Some of the top benefits of Tesla Powerwalls include:
Backup power for emergencies: If an outage occurs, a Powerwall can detect it, disconnect from the grid, and restore power in less than a second. Since you can connect multiple Powerwalls, you'll also have the choice between a whole-home backup or an essential load backup. Whole-home backups will require you to purchase more Powerwalls but will allow you to keep all of your home powered during an emergency. If you only want to keep critical parts of your home powered (such as lights and outlets), an essential load backup is a great choice.
Self-powered homes: Homeowners who want to rely less on the grid need independent energy storage. Powerwalls help you meet this goal since they allow you to store solar energy and use it to power your home, day and night. They're also great for those who want to reduce their consumption of fossil fuels. 
Energy savings: After you invest in Tesla Powerwalls, you can save money on your average electricity bill if your utility provider provides a time-of-use rate plan. Since you can use your Tesla Powerwall to power your home, you can reduce the grid electricity you usually rely on. Typically, solar energy produced at your home will come with lower costs than grid electricity, making Powerwalls a smart investment for homes and businesses.
Home energy control: With a Powerwall installed at your home, you'll have more control over your home's energy usage. Powerwalls can be paired with the Tesla Mobile App. This app gives you full visibility over your self-powered home or business, allowing you to monitor and manage battery power flow, real-time household consumption, and home solar generation. The greater energy control can help you spot excess energy consumption and take action to lower it.
Utility grid capabilities: A Powerwall will primarily charge from solar panels, but it can also draw power from your utility grid. This ability to charge from the main utility grid gives you the opportunity to charge when the sun isn't out. It also helps you save money, as it can charge when your main grid's electricity costs are low and discharge when they're high. Due to its grid charging capabilities, your Powerwall can stay fully charged at the lowest costs possible.
Tesla Powerwall Installation in Sacramento
When you're ready to receive the benefits of Tesla Powerwalls, turn to Bonney for Powerwall installation services in Sacramento. Our certified electricians are trained to install Powerwalls safely and efficiently and connect them to compatible solar and utility energy sources. We can also recommend the number of Powerwalls you'll need to meet your backup and power storage goals. With our team in your corner, you can expect your new Powerwalls to be installed correctly, ensuring safety and energy–efficiency.
Choose Bonney for Tesla Powerwall Installation in Sacramento
When you need Tesla Powerwall installation services in and around Sacramento, Bonney has you covered. Alongside installing Powerwalls, our team can perform several other electrical services, such as installing EV charging stations and LED lights. You can also review our coupons and financing services to ensure any electrical service you receive from us fits your budget.
If you're ready to receive our Powerwall installation services, please contact us.