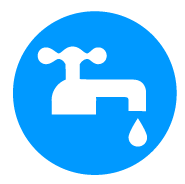 Folsom CA Plumbers
Reliable, experienced, certified premier plumbers
We charge by the job, so you know the cost before we start.
Our plumbers are drug screened and background checked for your safety
Plumber Folsom, CA
Have a plumbing problem in Folsom, CA? Big or small, Bonney Plumbing is here to help. We can handle any plumbing job you can throw at us, and we provide service with a smile. Our specialties include traditional and tankless water heaters, toilet installation, gas and electric plumbing, drain cleaning, sewer line servicing, and more.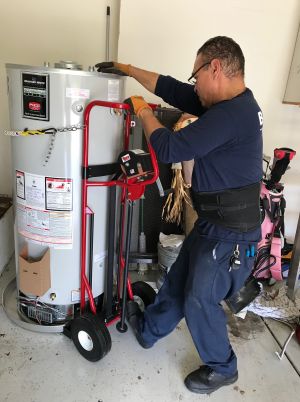 All of our plumbers have been drug-tested and undergone a background check so you can trust the technician who shows up at your door. Our team is fully insured in case of any damage to your property, and they carry all applicable licenses and certifications for the state of Washington.
Water Heaters Folsom, CA
We pride ourselves on being the best in the business when it comes to water heater installation, repair, and maintenance. Standard water heaters use a tank to store and heat the water. We provide a full range of services to keep the hot water flowing at all times. If you are considering making a switch to a tankless water heater, we can give you all the information you need to make an informed decision.
Standard Water Heaters
Standard water heaters are the most common type of water heater. The storage tank gets filled up and emptied as you use your water. There are several types of water heater available, depending on how much hot water the household consumes and the budget you might have. Our experts will provide you with guidance to find the right one for you.
Tankless Water Heaters
With standard water heaters, if you have an unusually high usage day, you can run out of hot water. Not so with tankless water heaters. The water is quickly heated as you call for it, so you will never run out. Tankless heaters are more energy efficient and durable than their standard counterparts. We are the Folsom experts in tankless water heaters, so if you are interested in having one installed, give us a call.
24 Hour Plumber Services
Plumbing emergencies do not care when the time of day it is. They can strike in the middle of the night, or on a busy weekend afternoon. That is why Bonney has a 24-hour emergency phone line. You can reach us any time of day, any day of the year. We understand that plumbing issues need to be addressed immediately, and we will be there as soon as possible. To avoid these major emergencies, consider getting an annual inspection. This will ensure problems are caught early and dealt with.
Plumbing Inspections
It can be hard to detect when there is a plumbing problem if there isn't an easily apparent leak. You might not know that your pipes are failing until you have a puddle on your living room floor. Our knowledgeable and friendly inspectors can evaluate every aspect of your plumbing system to check for problem areas and weaknesses. They can then fix those issues so that they do not grow to get worse. Give us a call and we can schedule one right away.
Pipe Replacement
If you have an older home that still has the original pipes, then you might be in need of pipe replacement. This is when the old pipes are failing and new ones need to be installed. You may have noticed that your water pressure is low or that your water has a rusty tinge to it. Repiping a home is a complicated procedure, so do not attempt it yourself. Contact the professionals at Bonney in Folsom.
Drain Cleaning
Clogged drains might be the most common household issue that any homeowner faces. For the vast majority of times, they can be cleaned with a liquid product or maybe equipment purchased in a home and garden store. However, sometimes there are clogs that simply won't seem to go away. The plumbers at Bonney are the clog experts and will free your water quickly and safely.
Sewer Line Service
Sewer lines direct water from the building to the sewer system. They can get clogged and broken, which can cause an unpleasant surprise to back up into your home. Shifting ground, extreme temperatures, and even impact from tree roots are the usual culprits. Our team will repair, clean, and replace your sewer lines if needed. Give us a call today if you want to prevent having a sewer backup into your home.
Hydro Jetting
There are the clogs that you can fix yourself. Then there are the clogs that our plumbers can clear quickly with special equipment or products. For the more stubborn blockages, there is hydro jetting. This involves blasting the blockage with water until it breaks or flushes away. Doing this improperly can damage the pipes or cause injury, so only a specially-trained professional should try it. Call Bonney today to clear a blockage that won't' go away.
Plumbing Products and Brands
We not only provide plumbing services, but we also carry a variety of plumbing products and equipment. Give us a call, and one of our representatives will be happy to discuss which products will help with your situation.