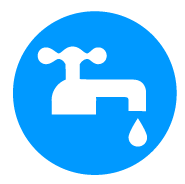 Citrus Heights CA Plumbers
Reliable, experienced, certified premier plumbers
We charge by the job, so you know the cost before we start.
Our plumbers are drug screened and background checked for your safety
Plumber Citrus Heights, CA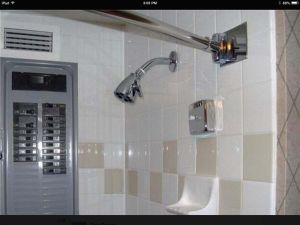 Need a trusted, reliable plumber in Citrus Heights, CA? Bonney Plumbing is your best choice. We provide a wide range of plumbing services, such as toilet installation, water heater installation, drain cleaning, sewer line services, leak detection, and much more. If it's plumbing, we can handle it.
It's important that you trust anyone who comes into your home, which is why all of our plumbers are fully background-checked and drug-tested. They are also licensed by the State of Washington and carry liability insurance in case of any damage while they are on your property. Bonney has plumbing professionals you can trust.
Water Heaters Citrus Heights, CA
Every home and business has a water heater. That's why we strive to be the go-to water heater specialists in Citrus Heights. We are always prepared to answer your questions and service your water heater. Are you in need of a new water heater and might want a tankless product? We can provide you with the advice you need to make an informed decision on your next water heater purchase.
Standard Water Heaters
The vast majority of buildings have a traditional water heater that uses a tank to store and heat the water. The water decreases as you use it, but it refills as you go. There are many options for standard water heaters that depend on several factors, such as your budget, the size of the building, and the usage of hot water. We have the experts who can choose and install the right unit for you.
Tankless Water Heaters
Tankless water heaters are gaining more popularity all the time. They offer some decided advantages compared to traditional units. For one, they do not involve storing water at all and heat the water as it is used. This way, there's no risk of running out and needing a refill. This also makes them more energy efficient. Since there are fewer parts involved, they are also more durable and as such come with longer warranties. At Bonney, our plumbers are always up-to-date on water heater trends and technologies, and we can help you if you think a tankless water heater is right for your home or business.
24 Hour Plumber Services
Unfortunately, plumbing emergencies are rarely convenient. That is why we take extra care to be the best emergency plumbing service in Citrus Heights, CA. Our emergency line is open 24 hours a day, 7 days a week. No matter when a catastrophe strikes, we'll be ready to help. To avoid these major emergencies, it is a good idea to schedule annual inspections to catch little problems before they get too big.
Plumbing Inspections
Annual inspections are a great way to not just prevent frustrating and stressful problems, but also to save money. The amount you invest in inspections and maintenance will be more than worth it by not having major repairs to pay for. Our inspection experts can evaluate every aspect of your plumbing system and determine if there are any vulnerabilities. They can then repair them while they are manageable so that you don't have to deal with them when they are unexpected.
Pipe Replacement
Pipe replacement might strike fear in any homeowner's heart because it can be an expensive procedure. Repiping a home is a complex process and involves strategy and planning. It should only be attempted by trained professionals. You may need pipe replacement if you have noticed that your water pressure is dropping or your water has a rusty tinge to it. This can happen especially with older pipes that have started to deteriorate and fail.
Drain Cleaning
Are your drains clogged? It happens to all of us, and can often be removed with a liquid product or a plunger that you can find in any home and garden store. However, sometimes there are clogs that simply cannot be removed. For those cases, our experts are the 24-hour specialists who can take care of any clog problem you might have. Give us a call and get your water flowing properly again.
Sewer Line Service
We can even deal with sewer lines. Sewer lines tend to get damaged or blocked by shifting ground and extreme temperatures. We can clean them out, repair them, or even replace them. You definitely do not want to let sewer line issues linger, or else you may end up with sewage backing up into your home. If you are concerned there is an issue with your lines, give us a call right away to evaluate and repair them.
Hydro Jetting
There are any number of things that could block up your pipes. If could be compacted organic matter, toilet paper, grease, or even nature that has grown into the pipes. Sometimes a plunger, snake, or liquid plumber is not enough to remove the blockage. In these situations, hydro jetting may be the best option. This process involves blasting through blockages using water under high pressure. Hydro jet equipment should only be used by trained professionals, so give us a call to have that stubborn blockage removed quickly and safely.
Plumbing Products and Brands
If you have a plumbing project that's appropriate to do yourself, then we can provide the guidance you need, along with a wide array of products, appliances, and equipment.