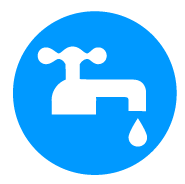 Carmichael CA Plumbers
Reliable, experienced, certified premier plumbers
We charge by the job, so you know the cost before we start.
Our plumbers are drug screened and background checked for your safety
Plumber Carmichael, CA
Bonney Plumbing is never more than a phone call away in Carmichael, CA. We handle any plumbing service you can imagine, from toilet installation to clog removal, and installation and repair or water heaters and tankless water heaters. Our plumbers are reliable, honest, and dedicated to making sure your plumbing experience is a great one.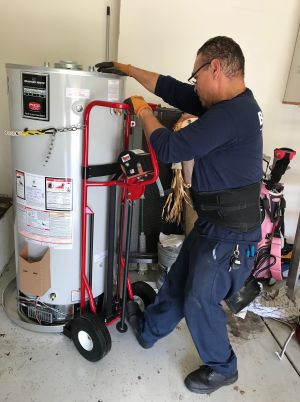 All of our Carmichael Bonney plumbers have undergone a background check and have been drug tested, so you can trust the technician who shows up at your door. They are fully certified, licensed, and insured. When you have a Bonney plumber working on your plumbing problem, you can be sure that you are in great hands.
Water Heaters Carmichael, CA
Water heaters are a big part of what we do. We can handle installation, repair, and maintenance as well. Every homeowner has a water heater of some kind, so we know how important it is for our plumbers to be experts on every type of water heater repair service. Have you been thinking of making the change to a tankless water heater? Our professionals can provide you with guidance and advice on which kind of heater is appropriate for your home.
Standard Water Heaters
Standard water heaters have long been the most common type of water heater. They consist of a large tank that stores and heats the water until it is used. There are many different types of standard water heaters. The unit you need will depend on how many people there are in your household, how much water you use, and what your budget is. We will help you pick the absolute best one for you.
Tankless Water Heaters
More and more people are finding that tankless water heaters are much more convenient than traditional water heaters. They are smaller, use less energy, and come with longer warranties since they tend to last longer than standard water heaters. The plumbers at Bonney are the area experts in tankless water heater service and installation. If you are thinking of getting one installed, then your best move is to call Bonney today.
24 Hour Plumber Services
Plumbing emergencies do not always happen during business hours. Not only that, but the longer a problem is unaddressed, the worse it will get. That is why we offer a 24-hour emergency line. A plumbing expert is always in reach so that you can get someone to help with your problem no matter what time of day it is.
Plumbing Inspections
One of the best ways to prevent those emergencies is by having your plumbing system inspected on a regular basis. There are many issues, such as microcracks and failing pipes, that the average homeowner may not be able to identify. They may start as small problems, and develop into full-blown emergencies before you know it. Our inspection specialists will inspect and evaluate your entire plumbing system to find any weaknesses or issues. They can then repair those small problems and keep them from growing. It is much cheaper and more convenient to provide regular maintenance than to have to react to crises.
Pipe Replacement
Pipe replacement is a big job. It involves replacing all of the pipes in your plumbing system. It is a process that requires planning and strategy. It is one of the most expensive fixes there is, but it is sometimes necessary when your pipes have deteriorated. If you notice that your water pressure has weakened, or that your water is discolored, then it might be time to have your home repiped. Call Bonney today to have our professionals talk about your options, and to expertly replace your pipes.
Drain Cleaning
One of the most common plumbing issues is clogged drains. Our plumbing specialists are ready 24 hours a day to serve you and to clear any drains quickly and reliably. Every day, homeowners remove clogs themselves using plungers and liquid products. However, there are some clogs that cannot be removed by those methods. We have plumbing professionals who have extensive knowledge and experience who will unclog your drains so that your water is flowing smoothly once again.
Sewer Line Service
Sewer lines are the heart of your plumbing system. They carry water from your house, and if they get backed up, you could be in for a messy problem. They can get blocked from what you put down your drains and toilets, or they could be broken from tree roots, shifting ground, or fluctuating temperatures. We can clear blockages, fix breaks, or even replace them if needed. Your sewer lines need to be functioning properly, and we can make sure that they are at all times.
Hydro Jetting
There are going to be times when our typical blockage strategies, like snakes, do not work. This is when a blockage or grease, organic matter, or general sludge is so built up and solid that it won't budge. Our experts can use a hydro jet to blast through the blockage and get the water flowing again. Hydro jetting uses extremely high water pressure to remove the block. It is quick and effective, but should only be performed by professionals. Call Bonney today to remove even the most stubborn of blockages.
Plumbing Products and Brands
We have a wide range of household plumbing products and appliances. Call us today for advice on which of them would work best for you.