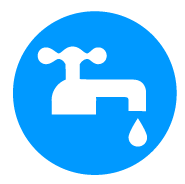 Antelope CA Plumbers
Reliable, experienced, certified premier plumbers
We charge by the job, so you know the cost before we start.
Our plumbers are drug screened and background checked for your safety
Plumber Antelope, CA
If you are in Antelope, CA, and need an expert plumber, then Bonney is only a phone call away. We are experts in any plumbing service you can imagine, from drain cleaning to leak detection, and water heater installation to toilet clogs. If it involves plumbing, we are the place to go for help.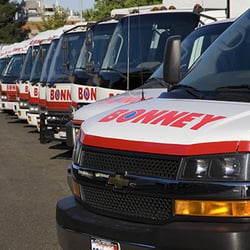 Our team is made up of the most trusted plumbing professionals in Antelope. Everyone is drug tested and gets a background check, so you can trust the person who shows up to your door to help. Our plumbers carry all applicable licenses and insurance so you are covered if there is any inadvertent damage to your property. We strive to be reliable, honest, and knowledgeable every step of the way.
Water Heaters Antelope, WA
Water heaters are a big part of what we do. We can install, maintain, and repair your water heater if something goes wrong. We always keep on top of the newest technologies and trends with water heaters so that we can provide the best service possible to our customers. If you require a new water heater and are considering a tankless product, then make sure to consult our experts to get the pros and cons to choosing the right type of heater for you.
Standard Water Heaters
In Maple Valley, most homes and business use a traditional standard water heater. These heaters are made up of a storage tank that holds the water as it heats it up. There is a finite amount of water in the tank, so it refills as it is used. There are several types of these water heaters, so make sure to talk to a Bonney professional to figure out which kind will best meet your specific needs.
Tankless Water Heaters
Tankless water heaters seem to gain more in popularity every year. They employ technology that allows for water to be heated as it is used. This means that you will never run out of hot water, and it is more energy efficient. Tankless water heaters also last longer than standard ones and come with longer warranties. At Bonney, we can install and service your new tankless water heater so that you can enjoy the benefits.
24 Hour Plumber Services
Our plumbing service is available 24 hours a day, 7 days a week. You can reach us on our emergency line at any time. That means even if an emergency strikes in the middle of the night, we can be there quickly to help get things back to normal. Annual inspections can help prevent these emergencies by identifying and repairing small problems before they get too big.
Bonney is the best emergency plumbing company in Antelope WA. We know that emergencies happen at all hours of the day and night, so we make sure that our team of experts is ready to answer your call. Whether your crisis happens in the dead of night or on a lazy Sunday afternoon, Bonney plumbing professionals will be ready to help you fix your plumbing problem. We recommend regular plumbing inspections to avoid plumbing emergencies, but sometimes, even with the best preventive measures taken, crises still arise. Call us!
Plumbing Inspections
Emergencies may seem to strike quickly and out of the blue, but the fact is that most plumbing emergencies started as tiny issues that grew as they were left unaddressed. An annual inspection will help prevent this, as our experts will spot problems and weaknesses in your system and repair them before they grow. That way you will not just find out you have a problem when there are drops coming from your ceiling or when your drywall is ruined. The investment you make on annual inspections can more than make up for the cost you may have on expensive repair jobs.
Pipe Replacement
Pipe replacement is a complicated procedure that should only be handled by experienced professionals. Repiping means removing any failing pipes and putting in newer, more reliable ones. This is necessary for old pipes that have started deteriorating. You may notice water pressure problems or discolored water. These are both signs that the pipes are failing. Call the experts at Bonney to help replace your pipes.
Drain Cleaning
Drain pipes are prone to get clogged. In most cases, you can use a plumber or a liquid plumber product to remove clogs. However, there may be times that those techniques are not enough. That's where Bonney comes in. We are available 24 hours a day to remove stubborn clogs and get the water flowing away. Not only that, but we will make sure that the blockage is completely removed, and not able to grow back again.
Sewer Line Service
Sewer lines are a vital part of your plumbing system, as they carry dirty water into the sewers. If you have a problem with those lines, then you may end up with sewage backing up into your home and posing a major health threat. Our plumbers can clean, repair, and replace your sewer lines if they are not properly moving water away from your home. They tend to fail when shifting grounds or extreme temperatures have had an impact on them.
Hydro Jetting
There may be times when a homeowner and a plumber are not able to clear a clog with traditional means. In those situations, hydro jetting is an effective way to get the job done. The process involves using pressurized water to push blockages away and allow the water to go through. This procedure can cause more damage or injury if not performed correctly, so only a trained professional should attempt it.
Plumbing Products and Brands
Bonney carries a wide assortment of plumbing products and appliances as well. Call our team of experts to help you choose the right equipment for your next project.