Bonney Cares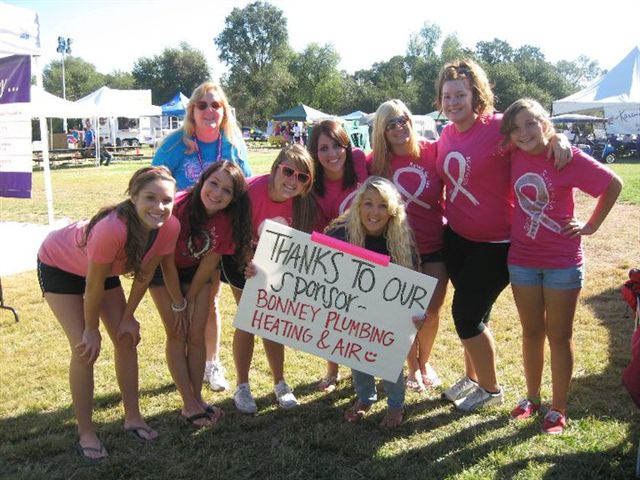 Bonney Cares is our philanthropic program that continues a commitment that has been growing since 1978. That commitment has always been to strive for a brighter future for our employees, our local communities and the world we live in.
The Bonney Cares program was created in 2014 as an effort to organize our various and far reaching community involvement and sponsorships. Creating one program allowed Bonney to bring all of our community events under one umbrella and really focus on doing what was right to empower and further our local cities.
Here is a look at a few of the several charities and non-profit organizations that we partner with:
The Honor Group's vision is to raise much needed funds to help military veterans return to a normal civilian life. One of the ways they do this is by purchasing life-saving service dogs for veterans suffering from Post Traumatic Stress Disorder. (PTSD)
Make-A-Wish grants the wish of a child diagnosed with a life-threatening medical condition in the United States every 38 minutes. We are continually inspired by all of the stories we hear of the courageous kids and how a wish experience can change the course in these young lives.
River City Food Bank is on a mission to alleviate hunger in Sacramento County by providing healthy emergency food and other assistance through a variety of programs. They have been helping to feed those who are hungry for over 40 years.
Volunteers of America was established in Sacramento in 1911 and has an ongoing mission to end homelessness, support the most vulnerable populations and transform our community into a safer, healthier place.
ALS Association was founded in Sacramento in 1987 and has grown the mission of raising public awareness about the disease. Now they hold several events a year to bring attention and to raise money for helping to find a cure of the ALS disease.
Blue Heart International has a goal of providing survivors of human trafficking with education, shelter and jobs. These survivors will learn what it means to be loved for the first time and will gain the necessary tools to live a self-sustained life.
WEAVE's mission is to build a community that does not tolerate domestic violence and sexual assault and provides survivors with the support they need to be safe and thrive. WEAVE's vision is a community free of violence and abuse.
Some of our other sponsorships include:
A Touch of Understanding
American Cancer Society
Assistance League of Sacramento
Coalition for Community Cats
Crocker/Riverside Elementary School
Elk Grove Food Bank Services
Galt Agriculture Boosters
Land Park Pacific Little League
March of DimesRide to Walk
Rio Americano High School
Rocklin Youth Soccer Club
Rotary Club of Arden Arcade
Rotary Club of Roseville Foundation
Sacramento Convoy of Hope
Sacramento Habitat for Humanity
Science Olympiad Fund
Semper Fi Fund
St. Baldrick's Foundation
Sun City Roseville Foundation
Susan G Komen Foundation