Why Maintenance Is Essential For Your HVAC Unit
March 24, 2020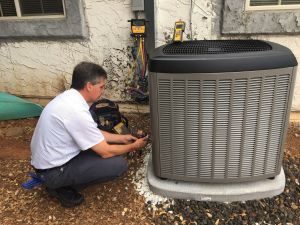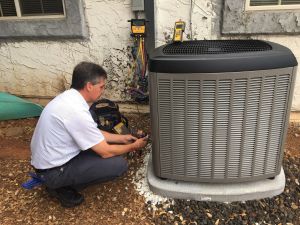 It's easy to wait until something drastic occurs with your heating and air conditioning (HVAC) unit to call the experts in to fix the problem. Just like a car needs an oil change every 3,000 to 5,000 miles – your HVAC unit should be regularly maintained as well. For a reasonably small investment, maintaining your HVAC unit can save money, create cleaner air, help keep you safe, and improve the overall comfort of your home.
Save Money on HVAC Energy, Repair, and Replacement
Regular HVAC maintenance can save you money in both the short-term and the long-term. These savings can materialize in the form of reduced energy costs through improved HVAC efficiency, fewer repair visits throughout the years, and an extended lifespan for your heating and cooling unit. Here is a closer look at how HVAC maintenance can help you save money:
Fewer HVAC Repairs: According to the Indoor Air Quality Association, regular HVAC maintenance can reduce the risk of costly system breakdowns by as much as 95%, saving you money on needed repairs.
Fewer HVAC Replacements: By maintaining the manufacturer-recommended care, you can significantly extend the life of your HVAC system.
Higher Efficiency, Lower Electric Bills: When your system is clean and running efficiently, you can enjoy lower energy bills and a smaller carbon footprint.
Early Detection Means Smaller Repairs: Early detection is key to keeping inevitable HVAC repairs affordable. With annual maintenance, an expert can detect issues early and repair them before they become costly problems.
HVAC Warranty Preservation: Most HVAC manufacturers require proof of annual maintenance when a repair claim is submitted under warranty, meaning that HVAC maintenance can help you stay covered.
Additional HVAC Savings: When partnering with an annual HVAC maintenance plan, you may be afforded additional savings opportunities. This can include money-saving perks like 15% off service fees, 50% off of diagnostics, and extended warranties.
Breath Fresh Air With Duct Cleaning
Sacramento and surrounding communities have been in the top 10 of worst major U.S. cities for ozone pollution according to the Lung Association's Annual State of the Air report the last couple of years. This is due to record high Summer temperatures, seasonal wildfires, as well as common indoor allergies such as dust mites, pet dander, pollen, and mold.
Regular air duct cleaning and preventative maintenance help ensure that warm or cold air flowing through your vents is as clean and well filtered as possible – helping you breathe easier.
Home Safety: HVAC Electrical Inspections
While you may not think twice about the risks posed by your heating and cooling system, truthfully, it may need regular inspections to guarantee your home's safety. It is possible for your HVAC system to short circuit and potentially cause a fire. During an HVAC maintenance visit, a NATE-certified technician will tighten loose electrical connections and check voltage and amperage draw on all motors. These routine inspections help ensure that your unit's electrical system is properly configured and poses no threat to your safety.
Additionally, preventative maintenance can help reduce the risk of a carbon monoxide leak. This issue can occur when there is a cracked or failed heat exchanger in your system. At Bonney, HVAC maintenance visits include a carbon monoxide test to help detect any potential hazard.
Improved Comfort With Effective Heating and Cooling
Whether it's cold or hot outside, you depend on your HVAC system to keep you comfortable year-round. Regular maintenance helps your system produce the warm or cool air you need no matter the season. Routine care helps your system perform effectively by ensuring that each component within your heating and cooling unit is working properly.
Maintenance visits also include essential thermostat cleaning and care. When your thermostat is misreading the temperature of your home, your heating and cooling system will adjust accordingly. With regular care for your thermostat, HVAC maintenance visits can help you keep your system reading accurately and running comfortably.
Bonney HVAC Maintenance in Sacramento
Bonney offers a variety of options when it comes to maintaining your HVAC unit in and throughout Sacramento. Our professionals have been trusted with the heating and cooling needs of local homes and businesses since 1978. Call our Sacramento HVAC experts today at 800-444-0551 or schedule an appointment online to get started!