Go Ductless with Mini-Split Technology
November 4, 2016
Have you ever considered installing a ductless mini-split heating and cooling system for a sunroom, bonus room, garage, or mancave? A mini-split unit could be the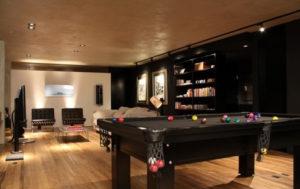 perfect solution to man-cave comfort!
Even though mini split technology has been around for 30 years, many people are not that familiar with it. Mini-splits are very popular in Europe and Japan and are a viable alternative to noisy window units, space heaters, and inflexible central heating and cooling systems.
There are numerous advantages to installing a mini-split system in your home; Minimal installation, precise heating and cooling, energy efficiency, and no ducts to deal with. A duct-less mini split system is the perfect solution for a space that may not be connected to your home's central HVAC unit.
Mini-splits have two main components, an outdoor compressor/condenser and an indoor air-handling unit. A conduit, which houses the power cable, refrigerant tubing, suction tubing, and a condensate drain links the outdoor and indoor units. The hook-up between the outdoor and indoor units generally require only a three-inch hole through a wall for a conduit. It also comes with a convenient digital remote control that handles all the functions of the unit.
If you spend a lot of time tinkering around in the garage, you know it gets HOT in the summertime. A ductless mini-split system is the perfect solution to sweaty summers working in the hot garage. Relax, open a beer, and let the cold air of the mini-split wash over you like the cool delta breeze.
Some homeowners build a sunroom addition to their home that isn't connected to the central air conditioning. A sunroom in July can get pretty hot. There's nothing worse than being uncomfortable in a space designed for leisure. A ductless mini-split system is a good choice for sunrooms or room additions where extending or installing ductwork is not feasible. A mini-split can also take the chill out of the room in the winter quickly and efficiently.
A mini-split system can also work in conjunction with your central heating and cooling system. If you're going to spend most of your day in one room, like a man-cave or home office, why heat or cool the entire house with a central system? The beauty of a ductless system is it targets only the areas of your home you want to heat or cool.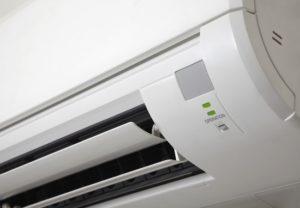 Mini splits have no ducts, so they avoid the energy loses associated with the ductwork of central air systems. Duct loses can account for 30% of energy consumption for space conditioning, especially if the ducts are in an unconditioned space like and attic.
One more benefit of a ductless mini-split system is air quality. With filters in each indoor unit, ductless systems provide cleaner air in the rooms where they are installed. With ductless, it's not just about controlling air temperature, it's about controlling air quality. When circulation is contained within a confined space, there's no cross-contamination or air between rooms.
If you're looking to add or extend heating and cooling to a room addition, garage, mancave or sunroom where ducting is not readily available, a ductless mini-system may be the best option for you. A mini-split can also be effectively used in addition to your central heating and air-conditioning.
Considering a ductless mini-split system for your home? Give Bonney Plumbing, Heating, and Air a call at 800-444-0551. One of our Premier Certified Technicians will recommend the best mini-split system to suit your heating and cooling needs.