Bonney Plumbing, Heating and Air is BPI Ready!
October 21, 2010
In anticipation of the upcoming HomeStar Program for Homeowners, Bonney Plumbing, Heating and Air is BPI ready. What does this mean for you as a homeowner? A lot, especially when the Federal Dollars from the HomeStar Program are available.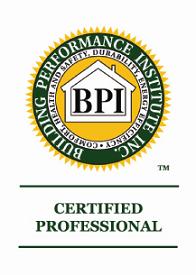 BPI (Building Performance Institute) is a leading developer of technical standards for home performance and weatherization retrofit work that is recognized across North America. Their standards for retrofitting existing homes to be energy efficient is recognized Nationally as well as in California and can mean more money in your pocket when it comes time to upgrade your heating and air conditioning system.
James Merts, Home Performance Specialist for Bonney Plumbing, Heating and Air has just completed rigorous training and accreditation for BPI's Building Analyst Designation. This means that when he comes to your home for an estimate for your new heating or air conditioning equipment he will be able to make recommendations for your house as a complete system, which will allow for optimum efficiencies. For example, James has been able to recommend heating and air systems from 1 to 2.5 tons smaller for the same home just by making some other changes in the Insulation Envelope of Sacramento area homes.
Additionally, James can help you schedule a full Home Performance Energy Audit for your home.
You can call 800-444-0551 now to schedule James to come out to your home.
Be sure and check out BPI's website and information on the HomeStar Program at: www.BPI.org
Take Care!BPI