Bonney Plumbing Delivers 5-Star Service to Longtime Bonney Customers
November 18, 2019
We always appreciate our valued Bonney customers, especially longtime customers like John and Laverne McCumiskey of South Sacramento.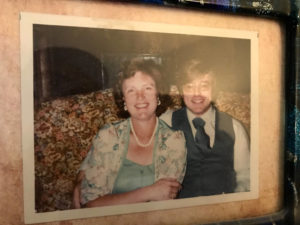 They first met at a big dance hall in Anchorage Alaska. Laverne was on one side of the room, and John was on the other. They were the only ones left without a square dance partner and that's when the Caller told them to get together and "swing your partner!"
They've been together ever since, happily married for 32 years. They've not only been loyal to each other all those years, they've also been loyal to Bonney for almost as long. John said, "We're always happy with the work Bonney does at our home. They treat their customers, right. They're always polite, professional, and never pushy. They come in, tell us what's wrong, and give us options for repair. The people may have changed over the years, but the personalities and skill have not. The Bonney hiring process works!"
John and Laverne called Bonney after having a pest control guy out to their home. He noticed some water puddling underneath the home in their crawl space and said they may need a plumber. That's when they called Bonney. "Everything plumbing is always performed by Bonney". John said.
Bonney has performed some important 5-star plumbing and HVAC services at the home they share with their two cats Goldie and Biscuit. They had a Rinnai tankless water heater installed, a Puronics water filtration system, along with new sinks and toilets installed by Bonney with 5-star service.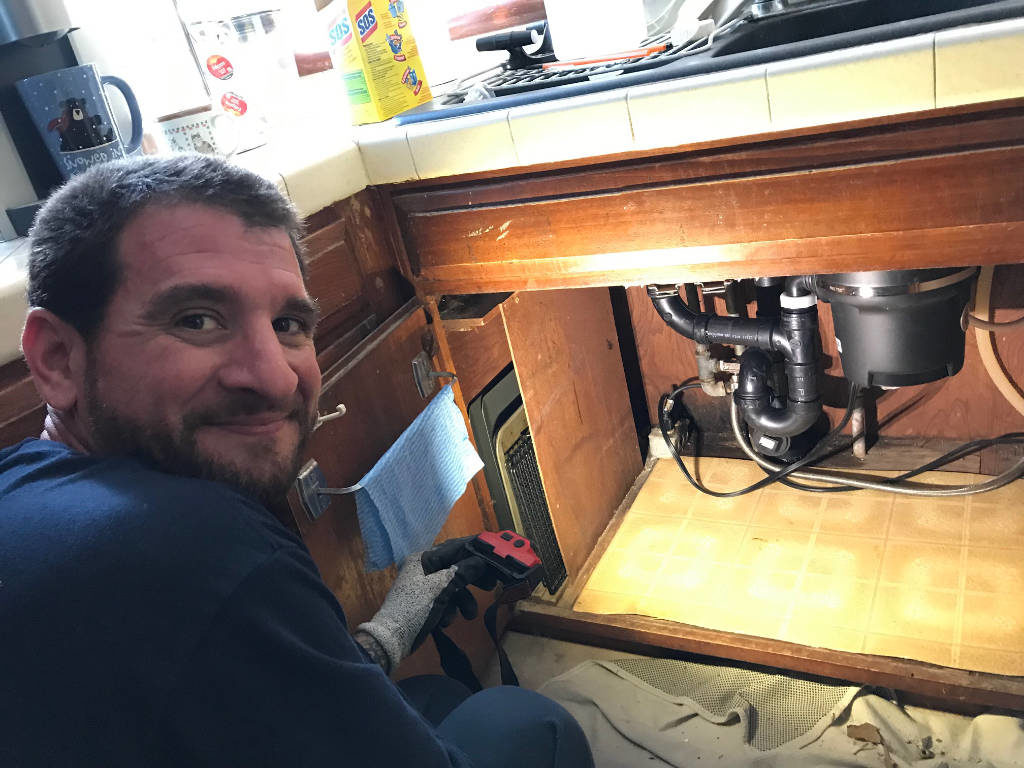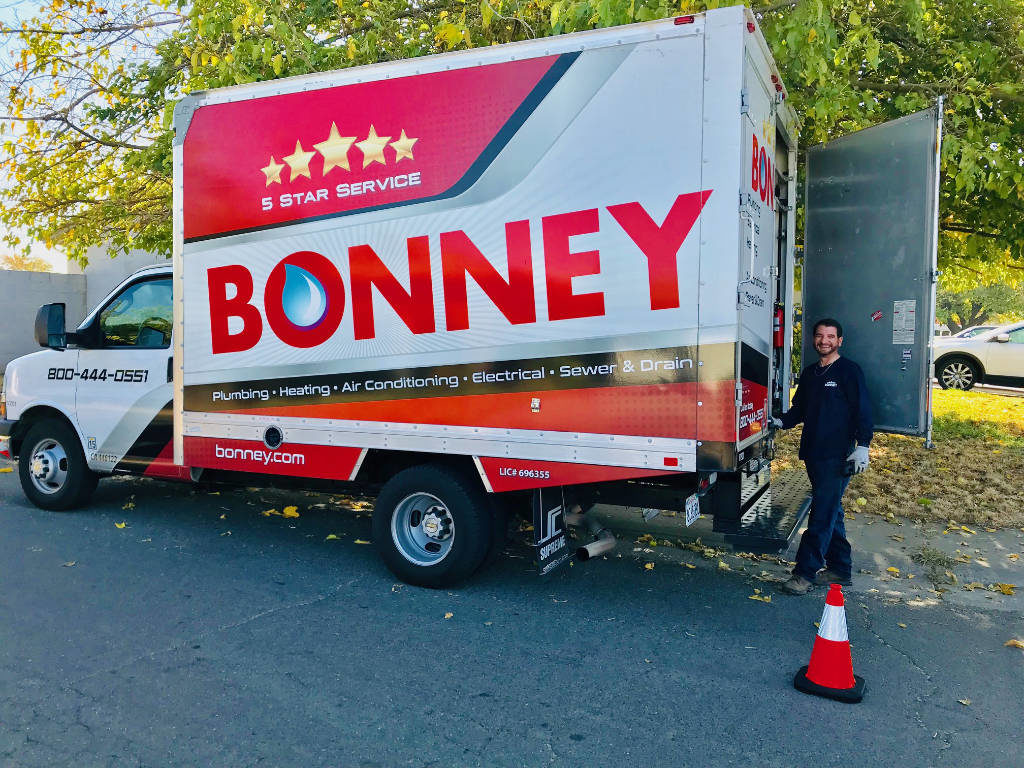 Our Bonney plumbers also cut and removed all of the laundry and kitchen iron drain pipe under the home, under the laundry sink, and under the kitchen sink. They rebuilt all of it with black ABS pipe and strapped it every 4 feet. Our 5-star certified Bonney plumbers tested it by running both the kitchen and laundry pipes. There were no leaks and everything flowed freely. Nick, Kyle, and Robert worked seamlessly together to get the plumbing job done quickly and efficiently. 19 year old Goldie seemed very nonchalant about all the plumbing going on as she lounged on the cat tree in the living room. Biscuit hid in the closet while our 5-star certified plumbing team of Nick Camuso, Robert Howard, and Kyle Koenig were replacing rusty, rotted out pipes under the home. The home was built in 1960, which means their pipes have been around just as long. 5-star certified sewer & drain installer Robert Howard zipped up the white Bonney crawl suit and ducked into the moist crawl space and began replacing the corroded old rusty pipes with new long-lasting black ABS pipe.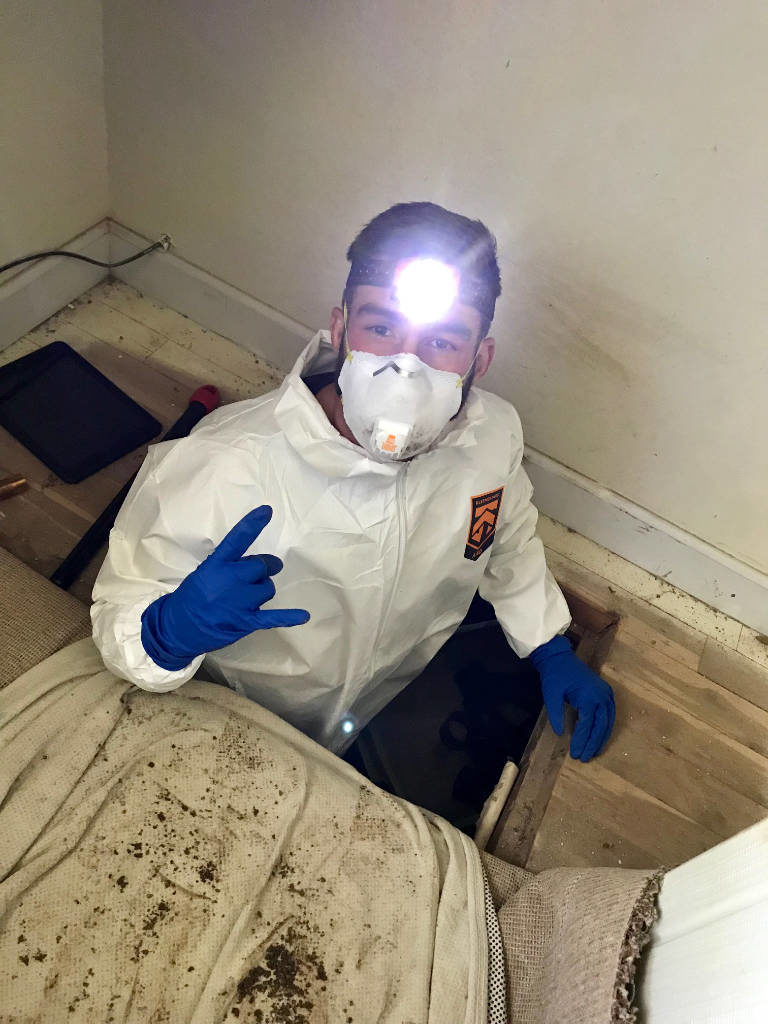 John and Laverne are BAM Club members who enjoy the special discounts that go along with it. They've taken advantage of their BAM Club member pricing on Bonney's plumbing and HVAC services. A new heating and cooling system along with ductwork was performed by the Bonney HVAC Department. "The only Bonney service we haven't used yet is Electrical." John said. Bonney also meticulously descaled the heat exchanger on John and Laverne's tankless water heater.
Why is this important?
Over time, all water heaters, storage tank or tankless, inevitably build up scale deposits that can decrease their operating efficiency. The rate of scale build-up depends on a given geographic area's water hardness, but sooner or later, it becomes important to descale any unit.
While all the plumbing work was happening at the home, John and Laverne were sitting together on the couch holding hands like newlyweds. It was actually pretty sweet! That's when John reeled off some of the old Bonney commercials that used to air on the radio. From the "Secret Spy Guy" to the "Fortune Teller Spot". He knew them all. He also belted out the old Bonney jingle!
John and Laverne are the type of Bonney customers we treasure. They're loyal to each other, AND loyal to Bonney Plumbing, Electrical, Heating, and Air after all these years.