Importance of Sewer Inspection
June 21, 2017
Many people don't understand how important a sewer inspection can be, ranking it lower on their list of priorities than electrical systems or the condition of a home's foundation. While all three should be thoroughly checked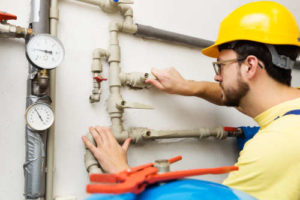 before purchasing a home, the sewer system is commonly forgotten. Out of sight, out of mind!
A sewer line left unchecked could cause all sorts of problems for a home, whether that be in the next week or the next year. Household items such as paper towels, diapers and even wet wipes can build up in your home's plumbing until they create a large drain clog. It's also possible for tree roots to grow into the pipes themselves, cracking or even completely breaking the sewage line. Both issues can result in a decrease in water pressure or complete system shutoff, resulting in costly repairs.
What to Expect During Sewer Inspection
When you hire a professional with the proper equipment to perform your sewer inspection, you can rest easy knowing the job will be done right. The best drain and sewer cleaning technicians follow a specific series of steps to ensure your sewer line is clean and in proper working condition.
For homeowners that are already living in their house, inspections start with a thorough cleaning and clearing of the sewer mainline. Even if you don't suspect a blockage, clearing the line prevents any future buildup and makes it easier for the video cable to navigate the pipes.
The most important step in sewer inspection is the use of a specialized video camera to examine the interior of your main line. The video camera is attached to a long line of tubing which can be fed into the sewer pipes. On the surface, the technician can watch a screen to view exactly what the camera sees in real-time, searching for any signs of blockage or damage.
After the video inspection, your technician will provide you with a comprehensive report. The recording of your sewer line can also be saved and reviewed at a later date, if need be. Depending on the condition of the main line, repair or replacement solutions can be discussed.
Understanding the condition of a home's sewer system allows you to make an educated purchase. If the house you're looking to purchase has significant sewer line problems, it might be more cost-effective to pursue a different listing. At the very least, you'll either want the current owner to fix the issues before closing or lower their asking price by an appropriate amount.
Drain and Sewer Technicians in Sacramento
Bonney Plumbing, Heating and Air, has been your local, reliable service company since 1978. We work hard to uphold our reputation every day by providing top-notch service and superior products. Our 123 Sewer & Drain program features a thorough camera inspection and up to 75 feet of line to clear any blockage. Once your line is cleared, we offer a 123-day clog-free guarantee! Contact us today for more information or to schedule service.