Charity Work: Bonney Cares
December 27, 2016
Every local business exists to serve their community, and at Bonney Plumbing, we believe that commitment extends beyond offering great products and services. That's why we created Bonney Cares in 2014, to organize our different community outreach and involvement programs under one banner.
Located in beautiful Rancho Cordova, CA (just outside of Sacramento), Bonney Plumbing does more than just repair pipes and HVAC problems. We also support numerous different charities and non-profit organizations though partnerships, donations and activities.
Sacramento Republic FC
One of the organizations we feel strongly about is the Sacramento Republic Football Club. This is a professional soccer team in Sacramento and also offers a Youth Academy as well as camps and clinics for young soccer players.
Bonney Field was constructed in 2014 and has a multi-year naming rights partnership with Bonney Plumbing. The 11,000 seat stadium is one of the largest pro soccer stadiums in the U.S.
Make-A-Wish Foundation
Another organization Bonney supports is the Make-A-Wish Foundation, which seeks to grant the wishes of children with serious, life-threatening illnesses. In April 2016, Bonney helped a 14-year old girl named Selah meet her idol, former NBA superstar turned coach Jason Kidd. Selah is recovering from a liver transplant and recently lost her father to cancer. They used to watch Kidd play together and meeting her hero helped rekindle some of those memories.
Assistance League Center of Sacramento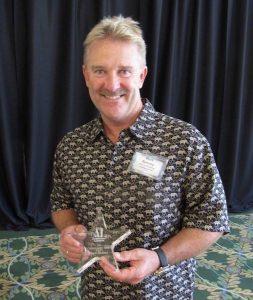 Working within the community, Mark Bonney of Bonney Plumbing and his crew contributed hundreds of hours of work in plumbing repair and installation to rehabilitate the Assistance League Center on Fulton Avenue. They did the restrooms, prep room, dishwasher, washing machines, water filters, and sinks in the entire building. They helped collect donations and get discounts on fixtures and materials, which were then installed free of charge. For their charitable work, Mark Bonney was named Community Hero of 2016 by the Assistance League of Sacramento.
Other Causes and Organizations
Bonney's community involvement is not limited to these three examples. They also assist over 20 other local and national groups including the March of Dimes, Rio Americano High School, the American Cancer Society, the Sacramento Habitat for Humanity, and many others.
When it comes time to call a plumber, whether it is for a leaky sink or a water heater on the fritz, you want a company that does more than just offer quality service. You want a company that invests in the community where they live, and shows compassion for those in need. Many companies can fix a leak, but Bonney is focused on fixing the community through Bonney Cares!