Bonney Plumbing, Heating, and Air: Reducing Our Carbon Footprint
August 26, 2016
At Bonney Plumbing, Heating and Air we feel it's important to be environmentally and socially responsible within our community. We have implemented procedures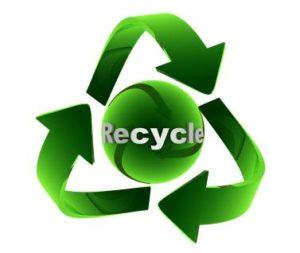 to reduce pollution and waste and constantly strive to conserve resources to help make our world a little bit greener.
When our customers decide to replace their worn-out air conditioning unit with a new energy efficient A/C unit, or a rusty water heater with a new one, what happens to the discarded equipment?
Did you know Bonney Plumbing, Heating, and Air takes care of all that for you?
We don't just haul it away, we make absolutely sure the parts are recycled and re-used instead of discarded into a landfill to pollute our environment.
From reclaimed refrigerant, used water heaters, garbage disposals, fan motors, to scrap copper and brass…all of it is recycled to protect our environment for this generation and generations to come.
Added bonus: We don't charge our customers a disposal fee, which is nice.
According to Bonney Plumbing, Heating, and Air warehouse manager Chris DeWein, "We pride ourselves on doing what we can to help the environment and reduce our carbon footprint".
Bonney not only recycles our customer's old parts and equipment, we also reduce, reuse and recycle at the Bonney offices. We are now paperless. Our certified premiere technicians no longer use paper invoices, they use tablets instead. Bonney has minimized paper use by 95%!
Our office building uses strategically placed windows and highly efficient skylights for natural lighting and temperature regulation. It really brightens up the office. It also lowers the need for artificial lighting. We also departmentalize our discarded trash, paper, plastic, and aluminum. At Bonney Plumbing, Heating and Air, even the little things like recycling aluminum cans is important.
From recycling our customer's old parts and equipment, energy efficient lighting, recycling trash, to becoming a paperless company, it's easy being green at Bonney Plumbing, Heating, and Air.