Bonney Field Expansion APPROVED
December 12, 2014
SACRAMENTO, Calif. (December 12, 2014) – The Cal Expo Board of Directors unanimously approved a proposal to expand seating at Bonney Field from the current seating of 8,000 to 10,500+ seats for the 2015 season. Expansion includes new seats, as well as re-configuring some of the existing seating.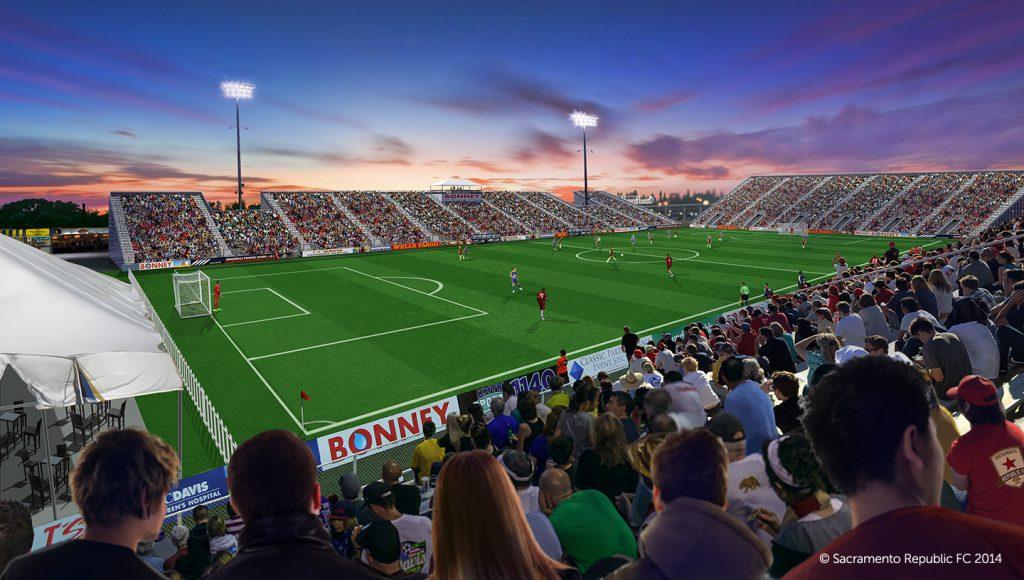 Given 2014's sold out attendance and since the teams' USL PRO National Championship victory at Bonney Field, the idea of adding more seats to supply the demand made sense. Sacramento Republic FC reports that more than 7,200 season tickets have already been sold for the 2015 season.
"We are thrilled with Cal Expo's Board decision," said Jimmy Crabbe, CEO and co-owner of Bonney Plumbing, Heating, Air & Rooter Service. "I have always known that soccer is the world's most exciting and popular sport, but Sacramento Republic's first year has been mind-boggling even to me. Bonney is proud to be a part of the energy and growth of soccer in our community and can't wait for the 2015 season at Bonney Field."
"We are humbled and grateful to the Cal Expo Board and their continued support of Sacramento Republic FC and Bonney Field," said Republic FC President Warren Smith. "We look forward to continued growth through our partnership with Ovations Food Service and Cal Expo to bring benefits to all our organizations and the fans of Republic FC."
Construction of the new seating is estimated to be completed prior to the home opener of the Sacramento Republic FC season which is scheduled for late March.
ABOUT BONNEY PLUMBING, HEATING, AIR AND ROOTER SERVICE
Founded in 1978, Bonney Plumbing, Heating, Air & Rooter Service has been serving families in the Greater Sacramento region and beyond. Bonney believes in supporting the community and providing superior quality solutions for homeowners' plumbing, drain, sewer, water quality, heating and air conditioning needs. For over 35 years Bonney established a rock solid reputation for their unmatched expertise and first-rate customer service. For more information, please visit bonney.com or follow Bonney on Facebook.