Bonney Expands to Napa & Solano County
June 30, 2011
Bonney Plumbing, Heating & Air Announces Acquisition of D&D Plumbing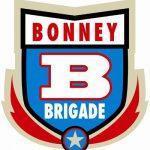 Sacramento, CA – Bonney Plumbing Inc. completed the acquisition of D&D Plumbing, Heating & Cooling, a local provider of residential plumbing and HVAC services in Vacaville, CA.  The Bonney Plumbing team began managing operations of D&D as of June 23rd.
Bonney is a Sacramento-based residential and commercial service provider providing unmatched quality and service to local homeowners and businesses in Northern California.
Bonney's founder, Mark Bonney, commented, "D&D plumbing presented an excellent growth opportunity for Bonney.  We are excited to be servicing Vacaville and surrounding communities as we begin our expansion toward Marin County and the Bay Area."
Bonney Plumbing is partnered with Seattle-based Skylight Capital, LLC
Bonney Plumbing, Heating, Air & Rooter Service
Bonney is a leading provider of plumbing and HVAC services to homeowners in the greater Sacramento area including Sacramento, El Dorado, Yolo, Placer, San Joaquin Counties and now Solano & Napa Counties. Established in 1978 and still managed by the original owners, Mark and Candace Bonney, Bonney Plumbing Inc has earned a reputation for going above and beyond in servicing their customers' plumbing, heating & air problems.  From maintenance and repair to new system installation, Bonney offers a full suite of residential and commercial plumbing and HVAC services.
www.bonney.com
D&D Plumbing, Heating & Cooling
Founded in 1992, D&D has been serving homeowners in Solano, Napa and parts of Contra Costa County. With an A+ rating for the Better Business Bureau, they have been serving thousands of customers, delivering expert plumbing, heating and cooling service, repair & installation.
Skylight Capital, LLC
Based in Seattle, Skylight Capital is a small-cap private equity firm focused on investing in or acquiring small, privately-held companies in the Western and Central U.S.