Multi-Fuel Hybrid Systems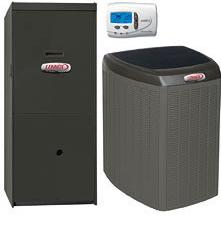 If you are concerned about the ever changing costs of energy, a multi-fuel hybrid system from Bonney can provide you peace of mind.
A hybrid system automatically switches between electricity or gas to provide heat for your home.
Best of Both Worlds
Essentially, the hybrid system is an electric heat pump system with either a gas powered furnace, or a hydronic hot water coil that uses your homes hot water source for heat.  This combination uses the heat pump when it is most efficient, normally above 40 degrees outdoor temperature.  Then, below 40 degrees, the alternate source kicks in to provide heat in a more energy efficient way.
Flexible
If your electricity costs increase and gas prices decrease, you can adjust your system to have the gas furnace heat your home at a higher outdoor temperature.  Or, if gas prices increase and electricity costs decrease, you can reduce the temperature that the gas furnace heats the home so that the electric heat pump will run longer.  This simple adjustment allows you to run your system in the most economic mode as pricing changes.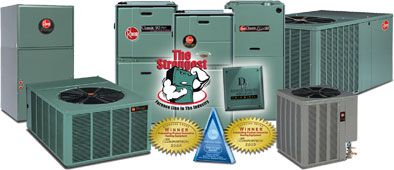 Control
Modern thermostats can operate your hybrid system to switch automatically between the different heat sources.  As well, the Honeywell Prestige thermostat is now available to read the electrical grid and understand which tier of energy usage your home is currently using (if supported by your local utility).  As a result of this information, the thermostat can switch your heat source to gas sooner if you are in the higher, more expensive tiers.  This grid reading thermostat makes a hybrid system even more economical.