Sacramento Drain Cleaning & Sewer Repair Services
Drain Cleaning and Sewer Services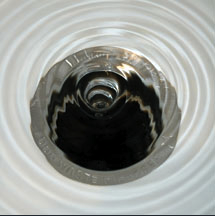 When things start to back up, call Bonney Plumbing, Heating, Air Conditioning and Drain & Sewer to get things running right. Whether it's a clogged toilet drain or a backed up main sewer line, Bonney's experienced, fast & dependable plumbers will get the drain flowing in no time.
Is your kitchen or laundry drain running slow? With our Hydro-Jetting service we can Hydro scrub your drain and have it flowing like new again.  Have a clogged shower, clogged bathroom sink or clogged bathtub?  Call the drain cleaning experts at Bonney today 800-444-0551
At Bonney we are experts in both residential and commercial drain and sewer, from a single family home, condo or apartment buildings to restaurants, businesses or commercial complexes, our trucks are fully equipped to handle even the biggest clogs. From unclogging a sink to a backed up sewer main, no job is too big or too small for Bonney. We are an A+ rated member of the Better Business Bureau.
We serve the drain cleaning and sewer line needs of homeowners and businesses in the local region including American Canyon, Antelope, Arden, Auburn, Cameron Park, Carmichael, Citrus Heights, Colfax, Davis, Dixon, El Dorado Hills, Elk Grove, Elverta, Fairfield, Fair Oaks, Florin, Folsom, Galt, Gold River, Granite Bay, Grass Valley, Herald, Laguna, Lincoln, Lodi, Loomis, Mather AFB, McClellan AFB, Meadow Vista, Napa, Natomas, Newcastle, North Highlands, Orangevale, Penryn, Placerville, Rancho Cordova, Rancho Murieta, Rescue, Rio Linda, Rocklin, Roseville, Sacramento, Shingle Springs, Stockton, Vacaville, Vallejo, West Sacramento, Wilton, Woodland and points in between. Click here for a full list of our service areas.
We unclog any drain, showers, laundry tubs, sewers, bathtubs, storm drains, toilets and sinks and are the experts in drain cleaning.  Call Bonney today and let us solve your drain problems.
We charge by the job, so you know the cost before we start!