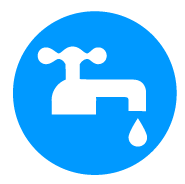 Woodland CA Plumbers
Reliable, experienced, certified premier plumbers
We charge by the job, so you know the cost before we start.
Our plumbers are drug screened and background checked for your safety
Plumber Woodland, CA
It isn't hard to find great plumbers in Woodland, CA. Just call Bonney today for all of your plumbing maintenance and repair needs. Looking to install a toilet or have a clog removed? Give us a call. There is no job we won't handle with courtesy and the professionalism you deserve.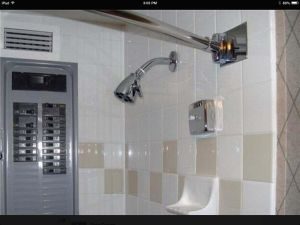 All of our plumbers are dedicated to our clients and making sure they are satisfied before a job is considered finished. In Woodland, you will not find another team so invested in making sure that our clients' have as stress-free a plumbing experience as possible. We want what's best for you, and we will do what it takes to make you happy.
Water Heaters Woodland, CA
Water heaters do a lot of heavy lifting. They provide all of the hot water to a building and they are required to be ready at a moment's notice with water. When the hot water runs out because too much has been used in a small period fo time, a hot water heater will refill automatically so that you are never out for long. There are several types of hot water heater, and Bonney experts can service any one of them. Call us today to see how we can help you.
Standard Water Heaters
The most common type of water heater is a standard water heater. There are more homes in Woodland that have this kind of water heater than any other. To avoid being stuck without hot water, make sure to have a Bonney professional inspect your unit and make any fixes and tweaks if necessary. They can also provide comprehensive maintenance and repair services.
Tankless Water Heaters
While tankless water heaters aren't the most common yet, they are gaining fast. More new installations than ever before are tankless water heaters and with good reason. They use less energy, for starters. They also are more durable and require less maintenance than standard water heaters. Not only that, but you do not have to worry about running out of hot water with a tankless heater since there is no tank to empty.
24 Hour Plumber Services
Your plumbing service is ready at a moment's notice to kick into gear and get to work. Our plumbers are the same. At any time, wither it is day or night, you can reach one of our professionals through our 24-hour emergency line. This means that any plumbing emergencies that might pop up at inconvenient times can be addressed quickly by a professional plumber and dealt with accordingly. It is a bad idea to wait on getting a plumbing issue repaired, so make sure to make that call immediately.
Plumbing Inspections
You never want to have to make that emergency call. The best way to avoid it is by having an expert inspect your plumbing system on an ongoing basis. They can check for flaws and weaknesses, and provide more support to those spots. They can also repair any minor issues that pop up. Big plumbing problems are more often than not the result of small problems going undetected, so having a regular inspection can keep things running well at all times.
Pipe Replacement
There will come a time in every home or building's life when the pipes have to be replaced. This can happen due to age in most cases. Pipes start to rust and break down, and eventually, they fail. Your water may turn a reddish color, or your water pressure might suddenly plummet. Whatever the cause, repiping a building is a job that requires extensive knowledge of how pipes work, and attention to detail to make sure that they all fit securely and safely.
Drain Cleaning
Cleaning out drains can help prevent clogs that can be a great headache. Some clogs are the result of a buildup of organic matter, debris, and other materials. You might clear a clog seemingly easily, but that doesn't mean that everything isn't cleared away. A Bonney drain expert can clean out drains that are prone to clogging so that the water is not hindered anymore and those clogs are things of the past.
Sewer Line Service
Never neglect your sewer lines. They are the most important pipes in your plumbing system since they direct dirty water into the sewer system. They can get clogged, or they can get damaged from things like extreme temperatures and encroaching roots. Bonney has sewer line experts who can make sure that your lines are clear at all times and that the pipes are in good repair. If not, they can fix those issues quickly and affordably.
Hydro Jetting
Hydro jetting is a powerful method for cleaning out pipes. It involves placing water under great pressure and flushing it down the pipes to knock down blockages and scour the sides of the pipes to prevent further ones. Bonney has expert technicians on staff who can operate hydro jet machinery and clear any clog.
Plumbing Products and Brands
Bonney carries a wide assortment of plumbing products and appliances as well. Call our team of experts to help you choose the right equipment for your next project.