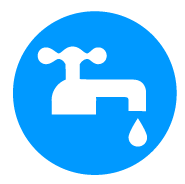 West Sacramento CA Plumbers
Reliable, experienced, certified premier plumbers
We charge by the job, so you know the cost before we start.
Our plumbers are drug screened and background checked for your safety
Plumber West Sacramento, CA
When you have a plumbing problem, then you want the most reliable and honest plumber in West Sacramento, CA. Look no further than Bonney Plumbing. We can handle any plumbing problem you might have, including inspections, leak detection and repair, toilet installation, water heater service and installation, and sewer lines service.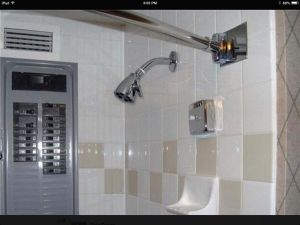 A homeowner should trust anyone who comes into their home, which is why all of our plumbers are drug-tested and background-checked. They carry all applicable licenses and certifications from the state of Washington. That way you can be sure that the person repairing your plumbing system will be trustworthy and reliable.
Water Heaters West Sacramento, WA
Water heaters are a major part of what we do. Leaks can cause damage, but losing hot water can cause headaches and stress. We keep our plumbing technicians up-to-date on any technology and trend changes so that we are always able to answer questions. Thinking of installing a tankless water heater? Give us a call and we can give you all the information you need to make your decision.
Standard Water Heaters
A traditional tank-style water heater is pretty standard in most West Sacramento homes. They are made up of a storage tank that holds and heats water until it is ready for use. There are many options when it comes to standard water heaters that depend on factors such as budget, household size, and usage patterns. We will make sure you have the right water heater for your needs.
Tankless Water Heaters
Tankless water heaters are becoming extremely popular for new builds and installations. They do not store water to heat it but instead heat the water as it is called for use. That way it is energy efficient and you will never run out of hot water. Tankless heaters are also more durable, and as such come with longer warranty periods. At Bonney Plumbing, we are the experts at tankless water heaters, so we can install your new unit and service it as well.
24-Hour Plumber Services
Plumbing emergencies are incredibly stressful and frustrating. At Bonney, we understand that it is never a good idea to let a problem linger. That is why we offer 24-hour service to our West Sacramento customers. We are always available to help and can show up at your door quickly to address your problem. That means that even if you notice it in the middle of the night, or on a lazy Sunday, we can be there.
Plumbing Inspections
The best way to fix a plumbing emergency is by not having one in the first place. There are many small issues that are difficult for the average homeowner to identify. We can provide you with an annual inspection to evaluate your system for any weaknesses or issues. We can then repair those problems before they develop to be catastrophes. The old saying is that an ounce of prevention is worth a pound of cure, and that is definitely true for plumbing.
Pipe Replacement
Repiping a home can be an expensive proposition. Most often it is older homes with older pipes that need complete pipe replacement. If you have discolored water or water pressure issues, then you may need this service. Repiping is a complicated procedure that involves careful workmanship and planning, so it should never be attempted by DIYers. Trust the professionals at Bonney to get it done properly.
Drain Cleaning
Clogged drain pipes are frustrating, but they are most often clearable. Many homeowners use plungers and other plumbing products to remove clogs every day. However, sometimes there might be a clog that cannot be removed by a layman. That is where Bonney comes in. They can remove even the most stubborn clog, 24 hours a day.
Sewer Line Service
Sewer lines work like the nerve center of your plumbing system. They remove dirty water from your home and direct it to the sewers. The plumbing professionals at Bonney can service, repair, and replace your sewer lines if you have a problem. Common causes include shifting ground, extreme temperatures, and fluctuations in temperature. If you think you have a problem with your sewer lines, then call Bonney right away to fix them.
Hydro Jetting
Hydro jetting means using water under high pressure to blast through clogs and blockages when traditional means are not working. A blockage can be caused by any number of reasons, such as sludge, tree roots, and fecal matter. Hydro jet equipment should only be operated by trained plumbing experts, so give Bonney a call if you have a really stubborn blockage that you cannot remove.
Plumbing Products and Brands
Bonney can provide you with the equipment and products you need for your next project. Call our representatives to discuss your options.