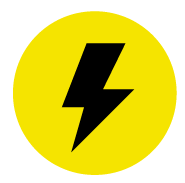 Electrician West Sacramento CA Electrical Repair Service
Reliable, experienced, certified premier electricians
We charge by the job so you know the cost before we start
Our electricians are drug screened and background checked for your safety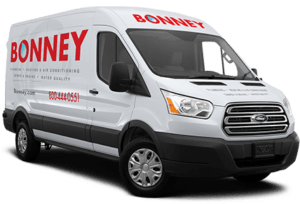 Electrician West Sacramento, CA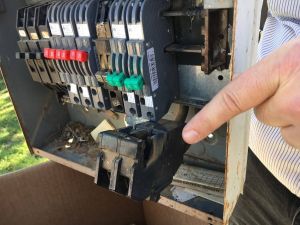 Don't' bother with the rest, call the best. Bonney electrical in West Sacramento is the number one spot for all your electrical services needs. We are available 24/7 if you have an emergency because we understand that electrical problems need to be addressed right away to maintain the safety of your home and family.
Bonney offers an extensive list of electrical services in West Sacramento, CA, including:
Equipment Repair/Hook Up
Backup Home Generators
Breakers & Fuses
Ceiling Fans
Lighting Design & Repair
Exhaust Fans
Home Safety Check
Smoke and Carbon Monoxide Detectors
Fire Marshall/Code Correction
Outdoor & Landscape Lighting
Troubleshooting & Repair
Overhead Lighting
Surge Protectors
Light Switches
Grounding Systems
Electrical Outlets
Electric Panels
Meter Bases
Phone Jacks & Cable Outlets
Electrical Maintenance
Track Lighting Installation
GFCI (Ground-Fault Circuit Interrupter)
ARC-Fault Breakers
New Wiring for Appliances
Even if the service you need is not on this list, give us a call and see if we can still help you.
Licensed Electricians in the West Sacramento, CA Area
Bonney has a team of licensed and experienced electricians who are waiting to serve you. There are 4 different types of electrician license. The first one is the apprentice. An apprentice can work on any job, but is still learning and must be under supervision at all times. The apprentice can move on to being a wireman once they pass the exam. A wireman can work unsupervised on residential projects but must be supervised on commercial projects. After they the can graduate to being a journeyman. These electricians can handle almost any job, and they are supervised only by a master electrician. The master can work on any job in any place, and will also provide excellent workmanship.
Ground Fault Circuit Interrupter
GFCI (ground fault circuit interrupters) outlets are specially designed to protect you and your home from the effects when electricity runs into water. They are especially valuable in kitchens and bathrooms where this interaction is most likely to occur. They will cut off power to the electronic if they sense that the current is not going where it is supposed to. Make sure to test these outlets every month by pressing the "test" button on the face. If the outlet does not shut off, then it should be replaced immediately. If it does, then press the reset button to get back to being ready for the next time. Bonney can install and replace your GFCI outlets.
Landscape and Outdoor Lighting Installation
We all want to make our homes stand out in a crowd. Landscape and outdoor lighting can certainly help. Bonney can design an outdoor lighting system that you will love. It can keep your home safe from intruders and provide some much-needed visibility at night. Make sure that you keep leaves and debris away from the fixtures, and your system will run well for years to come. Our specialists will work with you to come up with a design that meets all of your needs and is also user-friendly.
Electrical Safety in Your West Sacramento home
We all want our electrical system to work perfectly at all times. However, it can absolutely be dangerous if you do not treat electricity with the respect it deserves.
Here are some tips to avoid electrical disasters:
Don't cover up extension cords with carpet.
Never use extension cords as a permanent solution
Replace cords immediately if you see any damage
Never use water to put out electrical fires, use fire extinguishers
Install tamper-proof receptacles to protect from shocks
Schedule annual electrical inspections
Unplug appliances that emit sparks
Please follow the safety tips above that help keep everyone safe.
Home LED Lighting
Now is the time to make the switch to LED lighting. There is simply no reason not to. LED lights will give you much more bang for your energy buck. You will save on your power bills, and also on your replacement costs since LED bulbs can last around 20 years. They give off less heat, so they are less of a fire hazard, as well. LED lights provide a pleasing glow that can be directed in any direction as well. When they start to burn out, they will slightly change shades, so that you will have advance warning of needing a replacement. No more being suddenly left in the dark if a bulb burns out.
Surge Suppressors
Power surges can seriously damage your electronics and appliances by overloading them with power. This is why you may have been told in the past to unplug your computer during a storm. A home surge suppressor will prevent too much electricity from getting into your system and protect your home and electronics for getting overloaded. Call Bonney today to install your surge suppressor.
Smoke Detectors and Carbon Monoxide Detectors
It's been well-known for many years that smoke detectors save lives. They alert you when there are dangerous levels of smoke or heat so that you can get to safety quickly. Carbon monoxide detectors do the same thing. CO is colorless and odorless, so the only way yo know that it is present is with a sensor. It will alert you if there are dangerous levels in the area, and allow you to escape harm. CO can cause serious problems, and even death if there is too much exposure. Change out the batteries in your smoke detectors every year, and replace your CO detectors every 10 years.
Electric Panel Services
Electricity gets regulated and distributed throughout a building by the electrical panel. If the panel is damaged, running inefficiently, or simply does not have the capacity to keep up with power demands, then it might be time for a new one. Call Bonney today to install an electric panel that will properly power your home. If you notice any tell-tale signs, like flickering lights and a strange odor, then call us to inspect your panel and get the power running efficiently again.
Ceiling Fans
Many people like to install ceiling fans, even if they already have an HVAC system. Fans can provide a nice relaxing breeze and circulate the air throughout a room or a building. Call Bonney to help install your ceiling fan. They will make sure that your chosen fan is an appropriate size, and they will also make sure to install it safely. There are many standards that need to be met, such as allowing for the proper amount of clearance from the ceiling to the blades. A Bonney expert can handle all this while getting your fan installed quickly.
Rewiring
The wires in your home will run down over time. This will make your system start to run inefficiency, which can cause problems with your electronics and appliances. We will rewire your home with great materials that will last for many years to come.
The signs below will let you know your home needs some rewiring:
Circuit breakers regularly tripping
Aluminum wiring, which is a major fire risk
Any vibration, shock or buzz when turning on appliances
Dimming or flickering lights when using appliances such as a vacuum
Loose electrical outlets
A house that more than 40 years old
A burning smell coming from electrical outlets
If you notice any of the above issues, or if you need assistance with any of the issues listed above, please call Bonney today.