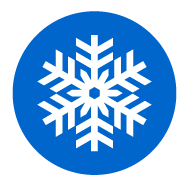 Air Conditioning West Sacramento AC Repair & Replacement Specialist
Reliable, experienced & certified premiere HVAC Technicians
Our Technicians are drug screened and background checked for your safety
We charge by the job, so you know the cost before we start
Heating & Air Conditioning Service and Repair West Sacramento, CA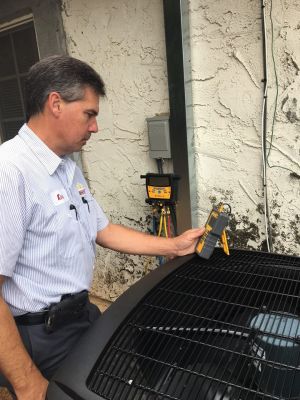 Having HVAC troubles? Got a furnace that's on the fritz? An air con that's not working properly? You've come to the right place for help. Bonney HVAC is the best heating & cooling contractor in West Sacramento, CA and we've got a team of technicians ready to solve all your problems. We would love to welcome you into Bonney's West Sacramento, CA family of customers.
What can we do for you? Here are the West Sacramento, CA HVAC services we provide: furnace, air conditioner, and HVAC installation, replacement, repair, and maintenance plus ventilation and air filtration management. Our seasoned technicians know this industry inside and out, and they are the best. Be assured that when you call Bonney for help, you'll have your equipment fixed or replaced quickly and your indoor temperatures comfortable again.
West Sacramento, CA Furnace Service
West Sacramento can get cold, so properly functioning furnaces are very important! We want our customers to live and work comfortably, and we strive to keep your heating equipment working properly and at maximum capacity. Furnace repair, maintenance, installation, and replacement are what we do best. Our technicians have seen every situation in the book, and they can get you back in business in no time.
Furnace Repair in West Sacramento, CA
Most furnaces need repairs at one time or another. When yours develops a problem, our expert technicians will take care of you. Between their diagnostic tools and extensive knowledge of furnace systems, they will quickly identify the source of the trouble and restore your furnace to full function. Should it become apparent that your furnace has reached the end of its life and needs to be replaced rather than repaired, they will connect you with a Bonney representative who can help you select a new unit. Our techs will then install the replacement unit quickly and get your temperatures comfortable again.
Furnace Maintenance in West Sacramento, CA
We are going to sound like your mother here: get your annual check-up! For your furnace, that is. Just like you should see the doctor yearly for your physical check-up, you should schedule a yearly maintenance visit for your furnace. In this type of visit, your technician will inspect your furnace from stem to stern, including all its connections. Any leaks or problem areas will be identified, as well as parts that are not performing as well as they should. All malfunctioning or underperforming components will be fixed. A yearly maintenance visit keeps minor issues from developing into major ones and avoids expensive repairs.
West Sacramento, CA Heat Pumps
We install, replace, repair, and maintain heat pumps. What's a heat pump? Glad you asked. It's a single unit that functions as both a furnace and an air conditioner. It's called a heat pump because it takes in heat and either directs the warm air indoors (in winter) or converts it to cool air (in summer). During winter, the heat that comes into the heat pump from the outside is ambient heat. The technology utilized in heat pumps makes them energy-efficient appliances that save on electric costs.
Air Conditioning Services in West Sacramento, CA
Bonney provides West Sacramento, CA home- and business-owners with complete air conditioning services. In addition to installing new and replacement a/c units, we also provide maintenance and repair service. Our technicians are experts with years of experience in air conditioning service.
We carry a full range of air conditioner makes and models. Whether you're cooling a small home or a large commercial building, we've got what you need. Don't know exactly what you need? We'll figure it out. We'll look at the square footage of the space, your typical or expected usage, and your budget parameters, and recommend systems based on that information.
Ventilation and Air Filtration West Sacramento, CA
We're in the business of providing good quality indoor air for our customers. To that end, we provide ventilation services that include duct cleaning and duct sealing. We also offer air filtration systems. One system makes use of mechanical filters that trap pollutants. Another system is electronic; it charges pollutants and traps them on a surface with an opposite charge.
Bonney is the premier heating, cooling, and ventilation company in West Sacramento. We strive to provide comfortable indoor environments for all our customers, both residential and commercial. What are your heating or cooling needs? Call us today and let us know who we can serve you!