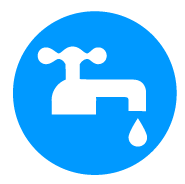 Stockton CA Plumbers
Reliable, experienced, certified premier plumbers
We charge by the job, so you know the cost before we start.
Our plumbers are drug screened and background checked for your safety
Plumber Stockton, CA
Excellent plumbing services are also close by for residents of Stockton, CA. Bonney Plumbing has the plumbers you need to make sure that your plumbing system is running at its best at all times. They can repair, replace, inspect, and install any plumbing component of any home or business. There is no job they can't handle, big or small.
The Bonney team is built to be trustworthy, reliable, and knowledgeable. That is obvious whenever you meet one of our friendly plumbers. They are committing to providing you with the best service possible in Stockton at reasonable rates. At Bonney, everything we do is with our clients in mind.
Water Heaters Stockton, CA
Everyone has a water heater. They perform a valuable service that is incredibly annoying when it is not working. An expert at Bonney can help with any water heater service you need, from maintenance to repairs. We also have knowledgeable representatives who can help you choose what new water heater is right for you.
Standard Water Heaters
Standard water heaters are the most common in Stockton and around the state. They have been in use for years, are very reliable. Bonney plumbers can work on any type of water heaters, so if you are having problems, call us immediately.
Tankless Water Heaters
Tankless water heaters are not as common, but they are gaining ground quickly. Many new builds and new installations are going with tankless water heaters because they provide good value. They use less energy, so your power bills should go down. They also require less maintenance and last longer than standard ones.
24 Hour Plumber Services
You should never have to wait too long to get in touch with a plumber. With Bonney, you don't have to. We have an emergency service line that can get a specialist to your home or business as soon as possible. Plumbing issues should never be left alone for too long, so it's important to get a professional to get at your problem as quickly as possible and not wait until the next morning.
Plumbing Inspections
It's a great investment to have your plumbing system inspected regularly by an expert. That's because most leaks and other issues with your plumbing system are highly preventable. Having an expert evaluate your plumbing can also help reduce any stress you might have about how well your plumbing is working. You can rest easy knowing that a Bonney plumber is on the job.
Pipe Replacement
The pipes in your home or business swill need replacing at some point. It happens as they get older and they start to rust and break down. Calling Bonney is the first step you should take if your water tastes funny or if you've lost water pressure. Repiping a home is a huge job, and should only be handled by trained professionals.
Drain Cleaning
Drain pipes are prone to get clogged. In most cases, you can use a plumber or a liquid plumber product to remove clogs. However, there may be times that those techniques are not enough. That's where Bonney comes in. We are available 24 hours a day to remove stubborn clogs and get the water flowing away. Not only that, but we will make sure that the blockage is completely removed, and not able to grow back again.
Sewer Line Service
Bonney plumbers can make sure that your sewer lines are always flowing in the right direction. We offer inspection, maintenance, repair, and replacement of your lines to make sure that they are properly allowing water to pass through. Take no chances with your sewer lines, since if they get damaged or blocked you could end up with a disgusting mess on your hands.
Hydro Jetting
To completely clean out your plumbing system, there may be no better method than hydro jetting. This means pushing pressurized water through the pipes to knock down any blockages and scrape the sides of the pipes to prevent future ones. This process should only be handled by a professional, otherwise, it could damage the pipes or cause an injury.
Plumbing Products and Brands
Bonney offers a great selection of products that you can use for your next DIY plumbing project. Call today to see how we can help!