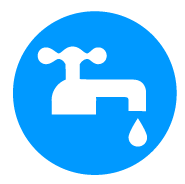 Shingle Springs CA Plumbers
Reliable, experienced, certified premier plumbers
We charge by the job, so you know the cost before we start.
Our plumbers are drug screened and background checked for your safety
Plumber Shingle Springs, CA
For top-quality plumbing services in Shingle Springs, CA, Bonney is the place to call. We have plumbing professionals with years of experience and expertise who can handle any job with excellent workmanship and friendly service. If it involves plumbing, then Bonney is your best choice.
The plumbing experts on our team are dedicated to the comfort, safety, and confidence of the customer, every step of the way. Each one is background checked and drug tested, plus they are fully insured against any accidents. You can rest easy at night knowing that a Bonney plumber is on the job and that your plumbing system is in good hands.
Water Heaters Shingle Springs, CA
Nobody wants to be stuck without hot water. That's why Bonney has positioned itself at the water heater experts in Shingle Springs. We can provide inspection and maintenance services to any water heater product out there, and we will give you expert advice and guidance on keeping it running at its best. Looking at buying a new water heater? Talk with one of our representatives to get all the information you need to buy the right one.
Standard Water Heaters
The vast majority of homes and businesses in Shingle Springs have a standard water heater installed. These storage tank type of heaters have been in use for many years, and our plumbers are very familiar with them. There are many different types of heaters that fall under this category, but we can work with all of them. Call Bonney today to see how we can help you with your water heater issues.
Tankless Water Heaters
A tankless water heater is a newer product that has some improvements on the standard models. This includes using less power since it does not have to keep a tank full of water heated at all times. It also has fewer components, so it needs less maintenance and has a longer lifespan. If you think that a tankless water heater is something that you might like for your home or business, then call Bonney today to help you make an informed decision.
24 Hour Plumber Services
Plumbing issues should never be left alone. The longer they fester, the more problems can arise. We have plumbers who are available 24 hours a day, 7 days a week, 365 days of the year. We are always ready to serve you and address your emergencies as soon as possible.
Plumbing Inspections
The one sure-fire way to prevent emergencies, or at least put them off as long as possible, is by having your plumbing system inspected by a Bonney professional on a regular basis. Most plumbing disasters started as small problems that were never identified and dealt with. Our expert inspectors can do a thorough check of every component of your system to find any problems. Then they will fix those problems and keep your water flowing smoothly and safely. Paying for inspections means that you will save money on expensive repairs down the road.
Pipe Replacement
Repiping a building is a big job that involves removing old failing pipes and replacing them with new ones. This is necessary when pipes start to rust and deteriorate. To do this job properly, our Bonney experts have to strategize how best to remove pipes with minimal disruptions, and then make sure that everything is installed safely and securely. Pipes will fail over time, and you might notice discolored water or low water pressure when it is happening.
Drain Cleaning
Clogged drains are a fact of life for every plumbing system. Most clogs can be removed by household liquid plumber products, but there are some that are either too stubborn to remove or that keep coming back. In either case, contact Bonney to have a clog specialist clean out your drains so that the clog is gone, and whatever was allowing it to return is gone as well. Materials can build up in your drains that can cause major headaches, so let us take care of them for you.
Sewer Line Service
Your sewer lines are what directs your sewage away from your building and into the sewer system. Nobody wants to have a problem with their sewer lines because it could lead to sewage backing up into a bathroom or even the kitchen. Protect yourself by calling the experts at Bonney. We have specialists who can inspect your sewer system regularly to make sure that the water is flowing freely. If it isn't, they can provide cleaning and repair services to get it moving again.
Hydro Jetting
When your pipes may be really blocked or partially blocked, hydro jetting may be the solution. A hydro jet will send a very strong flow of pressurized water through the pipes to flush out any debris, buildups, or blockages that might be causing problems. That way your water can flow unhindered yet again.
Plumbing Products and Brands
Bonney carries a wide assortment of plumbing products and appliances as well. Call our team of experts to help you choose the right equipment for your next project.