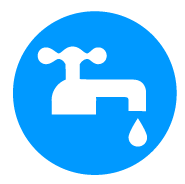 Sacramento CA Plumbers
Reliable, experienced, certified premier plumbers
We charge by the job, so you know the cost before we start.
Our plumbers are drug screened and background checked for your safety
Plumber Sacramento, CA
Being in Sacramento, CA means having access to the best plumbers in the area. Bonney plumbers can handle any plumbing job, from leaks to clogs to installations, and our team of professionals is ready to serve you at any time you need help.
Our plumbers are all background checked and drug tested so that you can be confident that the person who comes to your door is a trustworthy professional. Years of service and professionals designations are proof that our plumbers are simply the best at what they do. Each one is dedicated to providing five-star service on every job they do, big or small.
Water Heaters Sacramento, CA
Water heaters are a big part of our business. That is because we have worked hard to be the water heater experts in Sacramento to meet all of the needs of our clients. Nobody wants to get left without any hot water, so Bonney is dedicated to making sure that it never happens. We can service any type of water heater, and provide you with information to help you find and choose the right new one for you.
Standard Water Heaters
In Sacramento and around the state, the traditional standard water heater is still the most used water heater. You would recognize it by the large tank that stores water. It heats up water and keeps it ready for when it is time to be used. Bonney plumbers are experts in every type of standard water heater so they can help you with any issues you might have.
Tankless Water Heaters
Gaining in popularity every year, tankless water heaters are a great option for those who don't mind spending a little more money up front to save money down the road. Without a tank, these water heaters heat up water as it is used, so you never have to worry about running out of hot water. They use less energy and require much less maintenance as well. Not only that, but they have longer lifespans than traditional water heaters.
24 Hour Plumber Services
Never wait to have a plumbing problem addressed. That is why Bonney has a 24-hour emergency line. Emergencies don't care that it's the middle of the night, so our plumbers don't either. No matter the time of day, you can get an expert plumber to your door to help you out as quickly as possible. Plumbing disasters will only get more disastrous the longer they are unaddressed, so don't hesitate to call.
Plumbing Inspections
Insections are the best way to avoid plumbing disasters altogether. Plumbing emergencies do not just pop up suddenly. They are often the final result of a small problem that has had a lot of time, sometimes years, to build up until it blows. A Bonney inspector can provide you with expert evaluations of your system to ensure that everything is running and flowing smoothly. If there is an issue, then they will be able to catch it and fix it right away.
Pipe Replacement
Replacing the pipes of a building is a complicated process that requires excellent attention to detail and careful execution. Repiping means that any defective pipes, and sometimes all of the pipes, are removed and replaced by new ones. This can be a long process, but each pipe needs to be installed individually to make sure they are in properly and securely. If you have issues with the smell, taste, or look of your water, or if your water pressure seems off, then call us right away for help.
Drain Cleaning
Drain cleaning is important since it will make sure that nothing is able to build up and cause clogs. Sometimes a clog is the result of something put down the drain that shouldn't be. Other times a clog is the result of a build-up of organic material and debris. Bonney clog specialists can remove the buildups by cleaning out your drains so that you do not have to suffer from repeating clogs.
Sewer Line Service
Sewer lines are what carry your used water to the sewer lines. They can get clogged just like any other pipe. They also can get damaged from the environment around them, such as shifting soil, tree roots, and extreme temperatures. Bonney plumbers can provide full sewer line services, from inspection to replacement. Call us today if you need help with your lines or you'd like to prevent future problems.
Hydro Jetting
To clean out pipes and drains of compacted organic matter, debris, and buildups in the pipes, hydro jetting may be the best option. It involves blasting water through the pipes to knock down blockages and clean out the system. Call Bonney today and have one of our trained plumbers come and clean out your pipes with a hydro jet.
Plumbing Products and Brands
Bonney carries a wide assortment of plumbing products and appliances as well. Call our team of experts to help you choose the right equipment for your next project.