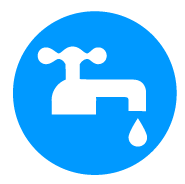 Roseville CA Plumbers
Reliable, experienced, certified premier plumbers
We charge by the job, so you know the cost before we start.
Our plumbers are drug screened and background checked for your safety
Plumber Roseville, CA
When you need a plumber, you want the most honest and reliable plumber you can find. That's why Bonney Plumbing is the best choice in Roseville, CA for plumbing service and repair. We handle any commercial or household job, no matter the size. Our services include water heater installation and repair, sewer line services, toilet installation, clog removal, leak detection, and much more. If it involves plumbing, we can take care of it.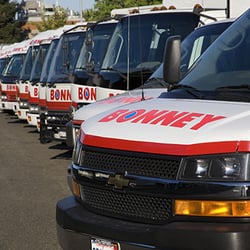 Our team is trusted and respected throughout the area. You can't be a Bonney plumber unless you undergo drug testing and have a background check. We want our customers to trust the technician who comes to their door and helps them with their plumbing issue. If a Bonney plumber is at your home, you know you are getting the very best in service and workmanship.
Water Heaters Roseville, CA
Water heaters are a big part of our business. Every building has a water heater, and we excel at servicing, repairing, and installing them. Are you thinking of making the switch from a standard heater to a tankless option? Call us and talk to one of our specialists who will help you make the decision. At Bonney, we want to make our customers happy with every interaction.
Standard Water Heaters
Standard water heaters are the tank-style heaters you will find in most homes and businesses. These are a common style that involves a tank that stores the water as it heats. Despite the simple concept, these heaters do need maintenance and repair from time to time. There are also several different options, depending on the usage patterns of the building and how many people occupy it. We will make sure to install the water heater that is right for your building.
Tankless Water Heaters
Of course, you could also install a water heater that does not involve a storage tank. Tankless water heaters heat the water as it is called for use, so there is no tank, and you will never run out of hot water. Since they are not constantly heating, they also are more energy efficient and durable as well. If you are thinking of making the switch, give Bonney a call for everything you need to know.
24 Hour Plumber Services
The real time for a plumber to shine is an emergency. At Bonney, we are dedicated to being able to help day or night. We have a dedicated 24-hour emergency line so that you can reach one of our professionals no matter what time it is. Of course, to avoid emergencies, your best option is to have regular annual inspections of your plumbing system to catch any problems in the early stages. Most plumbing emergencies actually started as minor issues that were allowed to grow.
Plumbing Inspections
If your pipes are failing or if you have microcracks, there is a good chance that you will not be able to detect them. By scheduling an annual inspection, your pipes and plumbing system will be evaluated by an expert to check for any issues. If they do find a problem, they can fix it right away so that it doesn't become a full-blown emergency. It is always best to be proactive rather than reactive when it comes to plumbing.
Pipe Replacement
Some older homes still have their original pipes. If you have noticed that your water pressure is not what it once was, or that the water has a reddish tint, then you may need to replace the pipes in your home. Pipe replacement is one of the biggest jobs plumbers do, so do not attempt it yourself. It involves complicated strategy and planning, so it is best if an expert from Bonney handle this fix you to make sure it is done right.
Drain Cleaning
Bonney is Roseville's top 24-hour clog removal expert. Our experience and knowledge is available around the clock to clean your drains and your water flowing freely again. Most clogs can be destroyed using a liquid plumbing product, but sometimes you need the help of a professional. All us today to get your blockages and clogs cleared away quickly.
Sewer Line Service
We can handle sewer lines too. Your sewer lines can get damaged or blocked by various factors, such as shifting ground and encroaching tree roots. They can also simply deteriorate with age. We can help keep them clear, or fix them if they are damaged. If you required entirely new sewer lines, we can handle that too. Give us a call today if you think that your sewer lines are not doing the job as well as they could be.
Hydro Jetting
There may come a time when you have a blockage that simply won't go away using traditional means. One of the best ways to clear away even the most stubborn of blockages is to hit it with pressurized water. Hydro jetting is a very effective way to blast through debris to get your water flowing properly again. Only a professional should attempt hydro jetting, so call Bonney Plumbing today to help.
Plumbing Products and Brands
On top of plumbing services, we also offer a wide array of plumbing equipment and products. One of our team would be happy to talk to you about what you might need for your DIY plumbing jobs.