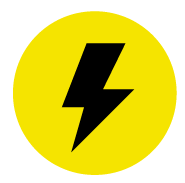 Electrician Roseville CA Electrical Repair Service
Reliable, experienced, certified premier electricians
We charge by the job so you know the cost before we start
Our electricians are drug screened and background checked for your safety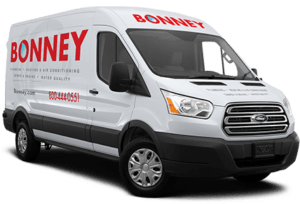 Electrician Roseville, CA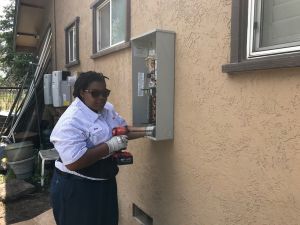 Finding the best electricians in Roseville isn't difficult. Just pick up the phone any time, day or night, and call Bonney electrical. We are committed to providing the absolute best customer service possible and meeting all of your electrical repair and service needs. Our goal is not just to fix the immediate problem, but also to make sure your electrical system is running efficiently at all times.
Bonney offers an extensive list of electrical services in Roseville, CA, including:
Equipment Repair/Hook Up
Backup Home Generators
Breakers & Fuses
Ceiling Fans
Lighting Design & Repair
Exhaust Fans
Home Safety Check
Smoke and Carbon Monoxide Detectors
Fire Marshall/Code Correction
Outdoor & Landscape Lighting
Troubleshooting & Repair
Overhead Lighting
Surge Protectors
Light Switches
Grounding Systems
Electrical Outlets
Electric Panels
Meter Bases
Phone Jacks & Cable Outlets
Electrical Maintenance
Track Lighting Installation
GFCI (Ground-Fault Circuit Interrupter)
ARC-Fault Breakers
New Wiring for Appliances
Even if the service you need is not on this list, give us a call and see if we can still help you.
Licensed Electricians in the Roseville, CA Area
Bonney has a well trained and experienced team of licensed electricians. There are 4 levels to being a licensed electrician. The first is an apprentice. This is when someone is still learning and must be closely monitored while they do their work. After 2 years, they are eligible to graduate to being a wireman. These electricians can work unsupervised in residential projects, but not for commercial projects. After that level is the journeyman. These electricians are all-around experts and are certified to handle just about anything that comes their way. The final level is the master electrician. A master is certified in all aspect of electrical services and is also able to make sure that others are doing quality work as well.
Ground Fault Circuit Interrupter
A ground fault circuit interrupter (GFCI) helps to protect a home against the dangers of electricity coming into contact with water. Shock and damage are very real threats in these situations. GFCI outlets are commonly installed in kitchens and bathrooms since those are the places in the home with the most moisture. Make sure to test them each month. You only have to press the "test" button and then check if there is still power. If not, then it is functioning properly. If there is, then the outlet is faulty and needs to be replaced. Contact Bonney to install or replace GFCI outlets in your home.
Landscape and Outdoor Lighting Installation
A great way to spruce up the exterior of your home is to install outdoor and landscape lighting. This provides a wonderful nighttime curb appeal and also scares off would-be intruders. A specialist at Bonney will be happy to work with you to design the perfect outdoor lighting system that is both beautiful and functional. Just remember to provide regular upkeep on your lighting fixtures. This means keeping them clear of debris, leaves, branches, and dirt. You should also replace burnt out bulbs as soon as possible.
Electrical Safety in Your Roseville Home
We all want our electrical system to work perfectly at all times. However, it can absolutely be dangerous if you do not treat electricity with the respect it deserves. Here are some tips to avoid electrical disasters:
Don't cover up extension cords with carpet.
Never use extension cords as a permanent solution
Replace cords immediately if you see any damage
Never use water to put out electrical fires, use fire extinguishers
Install tamper-proof receptacles to protect from shocks
Schedule annual electrical inspections
Unplug appliances that emit sparks
Please follow the safety tips above that help keep everyone safe.
Home LED Lighting
LED lighting is becoming more popular with homeowners after being mostly an afterthought for many years. The fact is, you may pay some more upfront, but LED is a vastly superior lighting option when compared to incandescent bulbs. They will help you save on your energy bills by being so efficient, and they tend to last for around 20 years. Not only that, but they are much easier and pleasing to the eye as well. LED bulbs give off less heat than traditional ones, so they come with less of a risk of fire or injury. Contact a specialist at Bonney today to discuss how you can make the switch.
Surge Suppressors
There is no reason to live in fear of power surges. When there is a thunderstorm, you don't have to unplug your electronics to protect them from overloading. Power surges happen when too much electricity is introduced all at once to your electrical system. Surge suppressors prevent this from happening by limiting the amount of electricity that flows through your electric panel. Keep your property and your belongings safe by having Bonney install one in your home.
Smoke Detectors and Carbon Monoxide Detectors
There is no reason not to have smoke and carbon monoxide detectors in your home. They are unobtrusive and inexpensive, and they will save your life. There should be at least 1 smoke detector on every floor of your home. You need to test them every month and replace their batteries every 6 months. A good rule of thumb is to replace them when you set your clocks back or forward. Each detector should be replaced completely every 10 years. There should be a carbon monoxide detector near any area where there are bedrooms. Test them every month as well, and replace the units every 7 years.
Electric Panel Services
Your electric panel distributes power throughout the building. As they age, they can either wear down or be outdated. Older panels do not have the capacity to handle the power demands of the modern home. When it starts to fail, you will start to see flickering lights, your breakers tripping, and even a strange smell in the air. Call Bonney electrical to have a look at your panel and make the upgrades needed to keep up with the power demands of your home.
Ceiling Fans
Getting a ceiling fan is a great choice to add some appeal to a room, but make sure that you choose the right size. You can go with a size anywhere between 30 inches to 52, depending on the size of the room. A Bonney specialist will hell you install it safely and securely as well. There should always be at least 8 inches from the blades to the ceiling, and 9 feet to the floor. Never install a ceiling fan above a bed, either, in case it comes loose and causes injury or worse.
Rewiring
The wires in your home will wear down over time, which means your home will need to be rewired. Safety codes may have also changed, so your home may no longer be safe from electrical fires. The experts at Bonney can provide rewiring services to get your system up to code and running efficiently.
The signs below will let you know your home needs some rewiring:
Circuit breakers regularly tripping
Aluminum wiring, which is a major fire risk
Any vibration, shock or buzz when turning on appliances
Dimming or flickering lights when using appliances such as a vacuum
Loose electrical outlets
A house that more than 40 years old
A burning smell coming from electrical outlets
If you notice any of the above issues, or if you need assistance with any of the issues listed above, please call Bonney today.