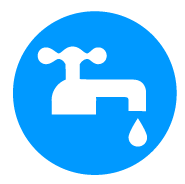 Rio Linda CA Plumbers
Reliable, experienced, certified premier plumbers
We charge by the job, so you know the cost before we start.
Our plumbers are drug screened and background checked for your safety
Plumber Rio Linda, CA
It's an easy choice in Rio Linda, CA when looking for the best plumbers in the area. Bonney plumbing provides exceptional service with excellent workmanship to provide the best possible plumbing experience for our clients.
We only staff the best plumbers available. Each one is background checked and drug tested, along with being certified and licensed. They can handle any plumbing service possible, from leak detection to water heater service to toilet clogs, and everything else in between. Bonney plumbers are dedicated to making sure that the customer is satisfied every step of the way. Call today to see how we can help.
Water Heaters Rio Linda, CA
Every building has a water heater, and it plays a big part of the day-to-day operations of homes and businesses. You do not want to be left without hot water at any time, so it's important to have your heater serviced properly by an expert plumber. There is no water heater that we can't work with, so call Bonney to help with yours. We can also provide all the information you need to make an informed choice for a new one.
Standard Water Heaters
In most places around the United States, including Rio Linda, standard water heaters are the most common type of heater installed in homes and businesses. The large tank keeps water heated at all times, and dispenses hot water as it is needed. When it comes to standard water heaters, there are several options from which to choose. Make sure to talk to one of our representatives to figure out what will work best for you.
Tankless Water Heaters
More and more new installations are tankless water heaters. There is a good reason for this type to be gaining in popularity. They are more energy-efficient, they last longer, and the required less maintenance and service. A tankless heater may cost more up-front, but it can save you money down the road. It's also handy to know that with a tankless water heater you will never run out of hot water in the middle fo a shower.
24 Hour Plumber Services
It is never a good idea to delay calling a professional for help with a plumbing issue. That's why Bonney makes its plumbers available for help at all hours of the day or night. We have an emergency line that is available any time of day so that one of our professional plumbers can get your system back to normal before it has been allowed to do too much damage.
Plumbing Inspections
Inspections are a great way to avoid having to make that emergency call. Set up a schedule for a Bonney plumber to inspect your plumbing system. If they find any issues, they can quickly and easily fix them before they've grown to do too much damage. Not only that, but it will save you money if you invest in inspections. It is much cheaper than paying for a massive repair job for something that could have been prevented.
Pipe Replacement
Does your water smell funny? Does it have a reddish tinge to it? Has your water pressure dropped suddenly? If so, then you may need to have your pipes replaced. As they get old they can start to break down. This can cause performance issues, but also health and safety concerns. Call Bonney today to have the pipes in your building replaced safely and efficiently.
Drain Cleaning
When a drain gets clogged and unclogged, you probably think that's the end of the issue. However, sometimes it isn't. Sometimes there is a buildup inside the drain that is causing it to clog up on a regular basis. If this is the case for you, then call Bonney to have a clog specialist come and not just get rid of the blockage, but also to remove the buildup entirely by cleaning out the drain thoroughly.
Sewer Line Service
The sewer lines perform the important job of removing sewage from the building and directing it to the sewer system. Sewer lines can break down when roots encroach on them, when the soil around them changes, or when there are extreme temperature fluctuations. Bonney has experts that will provide inspection, cleaning, repair, and replacement services to keep your dirty water going in the proper direction.
Hydro Jetting
When you think your pipes might be extra dirty or have a lot of buildups, hydro jetting may be needed to clear everything out. A hydro jet will flush away blockages with high-pressure water. It is adjusted for the age of the pipes and for how dirt they may be. This should only be handled by a trained professional, and Bonney plumbers can provide this service for you.
Plumbing Products and Brands
Bonney has everything you need for a successful DIY plumbing project. Call us today for help!