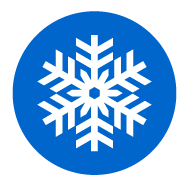 Air Conditioning Rancho Cordova AC Repair & Replacement Specialist
Reliable, experienced & certified premiere HVAC Technicians
Our Technicians are drug screened and background checked for your safety
We charge by the job, so you know the cost before we start
Heating & Air Conditioning Service and Repair Rancho Cordova, CA
To keep your home comfortable, make sure to always choose the best HVAC service provider in Rancho Cordova. That's where Bonney comes in. We can handle any HVAC issue you might have, and we are always looking for new customers we can impress. Have an HVAC issue? Call us today.
Furnace Service in Rancho Cordova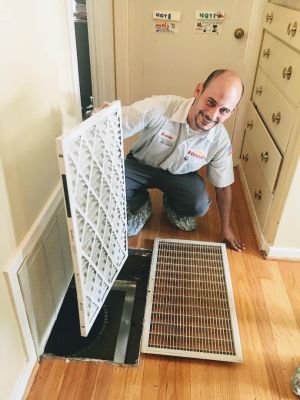 The winters in Rancho Cordova can be cold, so you definitely do not want to get stuck with a malfunctioning furnace for too long. Bonney has the experts who can help repair your problem fast so that you do not have to freeze. When it comes to furnaces, we can repair, maintain, and replace your unit so that the heat is always available.
If you are in need of a brand new furnace, we are the place to call. We can provide and install any kind of furnace you need for the type of building you need it for. We will take the time to understand your particular heating requirements, and recommend a unit that will work perfectly for you. The final choice will, of course, be yours, and we will install your new furnace as quickly as possible.
Furnace Maintenance Rancho Cordova, CA
Preventing furnace issues is much better than have to have them fixed after the fact. That is why an annual inspection and maintenance is so important for the health of your system. Once a year we can come to your home and check for any deficiencies or problems that might be developing. We can then address the problem right away so that it does not grow into something more serious and expensive to fix.
Furnace Repair in Rancho Cordova, CA
We can handle any furnace repair job, no matter what size it is. From the smallest tweak to a large-scale repair, Bonney technicians can do it all. We will quickly and efficiently diagnose and treat your problem so that you can go back to enjoying your home again. If we feel that you are better off buying a new furnace entirely, then one of our experts will sit with you to discuss your options.
Rancho Cordova, CA Heat Pump Service
More and more customers in Rancho Cordova are replacing their old furnaces with heat pumps. They are a more recent technology that can replace furnaces and air conditioners. They work by drawing air from the outside and heating or cooling it as it comes into the building. A heat pump uses much less energy than traditional furnaces and HVAC systems, so you will save on your bills, too.
Rancho Cordova, CA Ventilation Services
Ventilation is an important part of your HVAC system that often gets overlooked. Luckily, Bonney can help with the ventilation in your home so that you always have good air quality. We offer duct cleaning, duct sealing, and air filtration services, along with repairs and maintenance. We can work with both mechanical and electronic air filtration systems. Electronic filters use a static charge to attract pollutants and allergens, while a mechanical filter will trap them. Bonney can also offer attic insulation inspections. This will ensure that your insulation is working sufficiently to keep out the heat or the cold.
Air Conditioning Services Rancho Cordova, CA
Air conditioning has become a necessity for many Rancho Cordova homeowners. There is nothing better than taking refuge on a hot day in a cool building. Bonney has a vast array of HVAC units to help with your cooling needs. While the unit you get installed in your home depends on several factors, such as the size of the space and your budgetary needs. Our experts can handle any installation, repair, or maintenance work of your air conditioning unit.
It might be time for a brand new HVAC system. We have expert representatives waiting for your call who can discuss with you your needs. They will then give you the perfect recommendation for what HVAC unit you should have installed.
Make sure to have your HVAC system inspected on an annual basis as well. There are many components, and they are all open to failing, so to keep your HVAC system in tip-top shape, have a Bonney specialist check it out regularly.
Whether it's a furnace or your HVAC system, call Bonney to repair, install, or provide maintenance for it. Let us who you why our customers keep coming back for all of their HVAC needs.