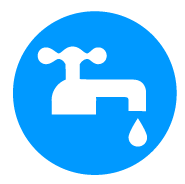 North Highlands CA Plumbers
Reliable, experienced, certified premier plumbers
We charge by the job, so you know the cost before we start.
Our plumbers are drug screened and background checked for your safety
Plumber North Highlands, CA
A plumber should never be more than a phone call away, which is why Bonney is known as the most reliable plumbing service provider in North Highlands, CA. Our plumbing professionals provide leak detection, clog removal, toilet installation, water heater services, drain cleaning, and every other possible plumbing service you could need.
Every Bonney plumber believes that the comfort and security of the client is of the utmost importance. Our plumbers are certified, licensed, and insured so that you can have peace of mind when we are at your home or business working on your plumbing system. Our professionals are never satisfied until the customer is. That's the Bonney way.
Water Heaters North Highlands, CA
Don't be left without hot water at the worst time. CAll the experts at Bonney to help with all of your water heater needs. From standard heaters to tankless heaters, we service them all. Not only that, but our experts can help you make an informed decision when it comes time to replace your current one. Give us a call today for help.
Standard Water Heaters
Standard water heaters are probably the most common water heaters in North Highlands. A standard water heater has a large tank that holds the water as it keeps it hot. Even though this is a simple concept, there are still several types of standard water heaters on the market. Bonney technicians can inspect and repair any type of water heater, so we have you covered.
Tankless Water Heaters
Tankless water heaters have never been more popular. They do not have a tank, so there is no need to be constantly heating the water. Using new technology, they are able to heat water as it is being used. This means that a tankless water heater will save you on your energy bills. It will also last longer since there are fewer components to wear down. Bonney can also provide any type of service for a tankless water heater, so call us today.
24 Hour Plumber Services
Plumbing services can be needed at any time of day. Your plumbing system does not follow a regular work schedule, so why should your plumber? Bonney has a 24 hours a day, 7 days a week emergency line that can be accessed whenever there is an emergency. That means that a plumber is never more than a phone call away. Plumbing problems will only get worse if left on their own, so it's vital to have a professional address your issues quickly.
Plumbing Inspections
Avoiding emergency calls altogether is the better option, of course. The best way to prevent those major plumbing emergencies is to have your system inspected regularly by a knowledgeable professional. Many plumbing disasters started as a tiny problem that was allowed to grow and grow until the final result of having water in your walls or dripping on your floor. Call us today to talk about how you can invest in inspections to avoid having to pay hefty repair bills down the road.
Pipe Replacement
Replacing the pipes in a building is a big job that can take planning and perfect execution. It is not for the DIYers out there. When your pipes deteriorate or are damaged, then they need to be replaced completely. This involves carefully removing the old pipes and installing the new ones. If you have funny-smelling water, or if your water pressure has recently dropped, then you might have a problem with your pipes.
Drain Cleaning
Have you ever had a clog that just keeps coming back? It might be that there is a buildup in your drain that isn't completely removed when you clear out a clog. Then it just doesn't take long for it to build back up and clog the drain again. Bonney professionals can not just remove the clog, but they will also clean out the drain completely so that the buildup is gone and won't bother you anymore.
Sewer Line Service
Sewer lines carry dirty, used water from your home to the sewer system. Sometimes they can get blocked up with debris from the home, or they can be affected by outside factors. These include changes in the soil, tree roots that encroach into the pipe, or extreme temperatures. Whatever the case, Bonney plumbers can inspect, maintain, and repair your sewer lines so that you do not have any unpleasant substances backing up into your home or place of work.
Hydro Jetting
Hydro jetting is one of the most powerful ways to clean out the pipes of a building. The technician will attach the hydro jet to the plumbing system, and blast a flow of high pressured water through the pipes to remove any blockages. It also works to scour the sides of the pipes to remove any buildup. It requires special training and using equipment that can be unsafe if used improperly, and Bonney is proud to offer this service.
Plumbing Products and Brands
There are some plumbing issues that you can handle on your own. Let Bonney help nonetheless by providing the best products and equipment that you could need. Call today!