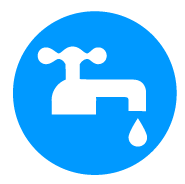 Natomas CA Plumbers
Reliable, experienced, certified premier plumbers
We charge by the job, so you know the cost before we start.
Our plumbers are drug screened and background checked for your safety
Plumber Natomas, CA
You don't need to go far to find great plumbing services in Natomas, CA. Bonney plumbing is only a phone call away for all of your clogs, leaks, installations, inspections, and more. If it involves plumbing, then we are the experts you can call to get it done fast.
We have the professionals who can make your plumbing experience in Natomas a breeze. Our focus is always on the comfort, safety, and satisfaction of our clients. That's why all of our plumbers are background checked, drug tested, and certified. We want you to feel confident that you and your plumbing system are in good hands with a Bonney plumbing professional.
Water Heaters Natomas, CA
Nobody wants their water heater to falter. That's why we offer comprehensive water heater services for any make, model or type. Our specialists stay on top of the latest trends in technology and maintenance techniques, and we strive to be the best in the business. Whether you have a standard traditional heater or a tankless one, we can make sure that it is in tip-top shape at all times so that you always have hot water flowing.
Standard Water Heaters
If you were to peek into any Natomas home or business, there is a good chance you'd see that they have a standard water heater installed. These traditional units have a large tank, and the tank is filled with water that is kept heated constantly so that it is ready to be used. There are several components to this type of heaters, and they can wear down or get damaged. Call Bonney right away if you think that you might have an issue with your traditional water heater.
Tankless Water Heaters
The buildings that don't have traditional water heaters probably have a tankless water heater. These units do not have a tank, but water is heated up as it is used. You will never have to worry about running out of hot water with a tankless product. They also use up less energy than standard heaters and tend to last longer as well. If you are thinking of getting a tankless water heater installed, call us at Bonney right away for all the information you need to make a good decision.
24 Hour Plumber Services
Life would be a lot simpler if we always knew ahead of time when something bad was going to happen. Unfortunately, accidents and emergencies can spring up at any time, which is why Bonney offers a 24 hours a day, 7 days a week emergency line. You are no longer constricted by the limits of the regular working day. If you have a plumbing problem, then call us immediately to get a plumber to your door as soon as possible. There's no reason to wait for the next day.
Plumbing Inspections
Inspections are an important way to make sure that you never have to make an emergency call. A licensed expert plumber from Bonneys can evaluate your plumbing system on a regular basis to identify and rectify any problems there might be or that might be arising. You may think that it's not worth it to spend money on inspections, but it could actually save you money by preventing a disaster, which can suddenly set you back thousands of dollars. That's not to mention the peace of mind of knowing that a professional is keeping track of your plumbing.
Pipe Replacement
Pipe replacement is not a simple task. It's a big job, and it requires planning and strategy, plus the manpower, to do it properly. Trust the professionals at Bonney to replace your old failing pipes with brand new ones that will last for decades to come. If your pipes have not been replaced in a long time or if you experience lower water pressure and colored water, then call us today to assess whether you need your home repiped.
Drain Cleaning
As substances, debris, and material build-up inside a drain, the passageway for water to pass through gets smaller. At some point, it becomes impossible for the water to get through. Bonney plumbers are available 24 hours a day to clean out our drain so that nothing is building up anymore. This also means taking care of the clog as well.
Sewer Line Service
You never want a sewer line to back up into your home. You could be inundated with sewage in the bathroom, which is not only disgusting, but poses a serious threat to the occupants of the building. The specialists at Bonney understand how important it is that the sewer lines are kept running smoothly all the time. Shifting soil and fluctuating extreme temperatures are the biggest culprits for causing damage to sewer lines.
Hydro Jetting
Plungers, snakes, liquid plumbers, and more, are all uses to combat clogs and other plumbing issues. However, the most effective is the hydro jet. Is is the quickest way to clear a clog, but if it is not done properly it can damage the pipes and even cause injury. Let one of the professionals at Bonney use hydro jetting to get rid of the worst clogs.
Plumbing Products and Brands
Bonney carries a wide assortment of plumbing products and appliances as well. Call our team of experts to help you choose the right equipment for your next project.