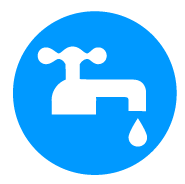 Loomis CA Plumbers
Reliable, experienced, certified premier plumbers
We charge by the job, so you know the cost before we start.
Our plumbers are drug screened and background checked for your safety
Plumber Loomis, CA
Looking for top-quality plumbers in Loomis, CA could not be easier. Simply contact Bonney for everything you need, from clogged toilets to drain cleaning, to water heater installation. If it's plumbing, then there's nothing our professionals can't handle.
Every one of our plumbing experts is fully licensed and insured. They have also undergone background checks and drug testing, so you can trust a Bonney plumber to be reliable, trustworthy, and knowledgeable. Rest easy knowing that we are on the job.
Water Heaters Loomis, CA
Water heaters play an important role in your home or business, and we are dedicated to being the water heater experts in Loomis. Our specialists are knowledgeable about every new technology, trend, and repair technique. They also can help you choose the right water heater if you are looking at purchasing a new one. At Bonney, we are only satisfied when you are, no matter what your water heater needs are.
Standard Water Heaters
Most Loomis homes and businesses have traditional standard water heaters installed. Bonney plumbers can work on any type of standard water heater from any brand. We offer full installation, repair, and maintenance services so that you can be sure to have hot water available at all times without interruption. Our representatives have a vast knowledge of the different kinds of standard water heaters, so we can provide guidance when you are picking out a new one.
Tankless Water Heaters
Tankless water heaters keep on gaining ground and will soon be more popular than traditional water heaters. They heat water as it is used, so there is no need for a tank. This means that they use less energy than their standard counterparts. They also tend to last longer and have longer warranty periods since there are fewer components to possibly get damaged or wear down. On top of that, there is no risk of running out of hot water. Bonney experts can provide you with tankless water heater services so that you always have reliable hot water.
24 Hour Plumber Services
It should never be hard to reach a plumber if you need one. Plumbing emergencies do not only happen during the day, and they can be incredibly frustrating and frightening. Call Bonney on our 24-hour emergency line to get someone to your door quickly to address your emergency. Plumbing issues only cause more damage the longer they are left alone, so getting a professional on the scene quickly is crucial.
Plumbing Inspections
It may seem like a plumbing emergency popped up out of nowhere, but the reality is that most of them build up over time and could have been entirely prevented. Bonney inspectors can provide inspection services on a regular basis so that they can catch and repair any small problems that have the potential to grow into bigger ones. Investing in inspection and maintenance services means that you can save money down the road on large expensive repairs.
Pipe Replacement
Have you noticed that your water tastes or smells funny? Does it have a reddish tinge to it? Did your water pressure drop suddenly? All of thee could indicate that you have a pipe issue. They may have simply worn down from age, or they could be damaged in some way. Whatever the reason, you will need re-piping services to get the water looking, smelling, and flowing properly again. Pipe replacement is a large yet delicate job that should only be handled by experienced professionals with the right experience and education. Call Bonney today to have these types of professionals at your door in no time.
Drain Cleaning
Drain pipes get clogged from time to time. If you are not able to clear the clog yourself, then a Bonney clog expert can use their extensive knowledge and know-how to take care of it for you. If your drain is clogging repeatedly, then you may need it cleaned completely to remove any buildup. We can clear out the drain so that the water has no problems flowing again.
Sewer Line Service
The sewer lines are what keep your dirty water away from the house or business. The plumbers at Bonney can inspect, maintain and repair your lines so that you do not have to worry about them. Of all the plumbing problems you could possibly experience, backed up sewer lines may be the worst, and most disgusting, of them all.
Hydro Jetting
Sometimes a clog needs a little extra boost to get cleared away. That's where hydro jetting comes in. Hydro jetting is a clog removal method that involves pressurizing water and blasting through the drains and pipes to knock down blockages. It is very effective but must be performed by a trained professional. Bonney plumbers can use hydro jets and remove anything that is hindering the flow of your water.
Plumbing Products and Brands
If you are doing a DIY plumbing project, then Bonney can outfit you with whatever you need to get the job done. Call us today for expert advice and top of the industry products.