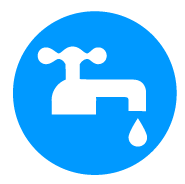 Lodi CA Plumbers
Reliable, experienced, certified premier plumbers
We charge by the job, so you know the cost before we start.
Our plumbers are drug screened and background checked for your safety
Plumber Lodi, CA
Residents and business owners in Lodi, CA know that they can trust the plumbing professionals at Bonney. Our team provides unmatched customer service and workmanship for any plumbing services needs. This includes leak detection, water heater installation, and toilet clogs, and that's just the tip of the iceberg.
Our professionals are all fully background checked and drug tested, so you can be assured that only the most trustworthy plumbers work for Bonney. They are also fully licensed and insured so you are protected against any mishaps. When a Bonney plumber is on the job, you can feel safe and secure in knowing that they are getting the job done right.
Water Heaters Lodi, CA
A malfunctioning water heater can be devastating. You might not be able to take a shower before that big meeting, or you may have dishes that need cleaning with guests coming over. Whatever the reason, you need to make sure that the water heater is running properly at all times. Bonney plumbers can install, repair, and maintain any water heater brand or model. They can also give you the information you need and provide recommendations to help choose a new one.
Standard Water Heaters
Standard water heaters are the most common type in Lodi. They are made of a large tank that holds heated water so that there is always a supply when you need it, unless it runs out. Bonney plumbers can help you with any issues you might have with your standard water heater, as well as help you pick out a new one if needed.
Tankless Water Heaters
It may not be long before there's a different type of water heater that dominates the market. Tankless water heaters have never been more popular. They provide hot water on demand without the need for a tank, so the hot water will never run out. Not only that but with fewer components, a tankless water heater will break down and need repairs less often than traditional ones. Contact the experts at Bonney if you are interested in purchasing a tankless water heater or if you are having issues with your current one.
24 Hour Plumber Services
Having plumbing services available 24 hours a day, 7 days a week is important to Bonney because we understand that plumbing issues can happen at any time, and they can severely impact your life. We have plumbers standing by around the clock, waiting to help out customers who have urgent plumbing issues that need attention right away.
Plumbing InspectionsJust like it's good to take your car in for servicing and inspections, you should also have your plumbing system examined regularly. That will allow a Bonney plumbing professional to evaluate your plumbing system and make any fixes that might be needed. Most plumbing disasters start out as small problems that grow bigger as time goes on. With inspection services, they will not have that opportunity.
Pipe Replacement
Like anything else, pipes can wear down as they age. You might notice an issue if your water pressure drops, or if your water has a strange smell or color. Re-piping a building involves removing old, rusted pipes and replacing them with new ones. It is a big job that involves careful planning and making sure that everything is done with precision. The professionals at Bonney can do it safely and efficiently.
Drain Cleaning
Drained clogs are a fact of life. Substances can build up in the drain until eventually, the water is not able to pass through. You can often remove the clog on your own, but sometimes you may need the professional equipment and expertise that a Bonney plumber can provide. Not only that, but the clog can just recur if the original buildup is not dealt with at. Our technicians can completely clear your drain so that you do not have constant clogs disrupting your water.
Sewer Line Service
When you use the bathroom or rinse off your dishes, the water needs to go somewhere. That somewhere is through the sewer lines and into the sewer system. These lines can be affected by changing soil or be extreme temperatures, and they can be breached by roots and other plant life. Call Bonney for the best in sewer line services. You do not want to have a problem with your sewer lines because you could end up with sewage backing up into your home.
Hydro Jetting
Hydro jetting is an effective way to clear away even the most stubborn clogs. It involves blasting through with water under high pressure. It can be dangerous if done improperly or cause damage to the pipes. Bonney has professional technicians who can handle this service for you and get your pipes clear again.
Plumbing Products and Brands
If you need something for your next plumbing project or quick fix, call Bonney today. We have a wide assortment of plumbing items that you can use to make your next project a success.