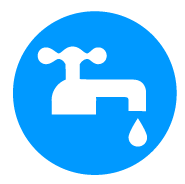 Lincoln CA Plumbers
Reliable, experienced, certified premier plumbers
We charge by the job, so you know the cost before we start.
Our plumbers are drug screened and background checked for your safety
Plumber Lincoln, CA
When businesses and homeowners in Lincoln, CA are looking for the best in plumbing services, they look to Bonney Plumbing. We offer drain cleaning, leak detection, water heater installation, and toilet clogs. If it involves plumbing, then we are the place to call for help.
We have a team made up of only the most trustworthy professionals who combing unmatched knowledge and experience with personable customer service skills. Each one has undergone a background check and drug testing so you can rest assured that whoever comes to help will provide you with reliable service.
Water Heaters Lincoln, CA
Water heaters are a big part of our business. We have worked hard to become the specialists in Lincoln for water heater repair and installation. We can work on every type and model of water heater. If you are in need of a new water heater, then talk to one of our experts to help you decide which one is right for you.
Standard Water Heaters
The vast majority of buildings in Lincoln have standard water heaters. These heaters provide hot water from a storage tank that keeps water heated at all times. There is always hot water available unless it runs out and more water needs to be heated up. There are several types of standard water tanks, and a Bonney expert can help you choose the right one if you need a new one.
Tankless Water Heaters
Tankless water heaters provide some benefits that many businesses and homeowners alike. These include better energy efficiency, longer lifetimes and warranty periods, and hot water that never runs out. Bonney technicians can help you choose a water heater and provide you with installation, inspection, and repair services.
24 Hour Plumber Services
Emergencies do not wait for regular business hours, and plumbing problems are no different. That's why we have plumbers standing by at all times, day or night, to help. Call our 24 hours, 7 days a week emergency line for help whenever you have a plumbing catastrophe. The longer you wait, the more damage you will have, so do not delay.
Plumbing Inspections
The best thing is to never have to call an emergency line, however. You can avoid having to do that by having your plumbing system inspected on a regular basis. Have a Bonney inspector examine every component of your system to make sure that everything is functioning properly. If there is something wrong, then they can fix it quickly and more cost-effectively than if it were to be allowed to develop into a major problem.
Pipe Replacement
Sometimes it's not a blockage that's causing problems. You might notice that your water has a strange color or odor, or that the water pressure has suddenly dropped. It might be that you have pipes that are deteriorating, which means your home may need to be repiped. The experts at Bonney can handle this difficult job with excellent workmanship and careful planning.
Drain Cleaning
Drain pipes get clogged. It happens to every drain in existence, it seems. Sometimes it's because a foreign object has gone down the drain, but oftentimes it's just that substances have built up over time until finally they completely block the drain. Using a liquid plumber might get the water flowing again, but it probably won't have completely cleared the issue away. That's where Bonney can help. Our experts can clean your drain so that any built-up materials are removed from the pipe and there is plenty of room for the water to flow.
Sewer Line Service
Sewer lines are the arteries of your plumbing system. They carry sewage water away from your home and into the sewer system. The last thing you want is for the lines to get clogged up or for those pipes to burst. Bonney sewer line specialists can inspect, maintain, and repair your lines so that the sewage is always running in the right direction. Lines can be affected by the temperature outside and by shifting soil around them, so make sure to keep on top of them with regular inspections.
Hydro Jetting
Hydro jetting is a big gun when it comes to clog removal. It is a process that involves blasting pressurized water into the pipes to knock through blockages. It takes special training with the equipment to do it properly, and Bonney is proud to offer this service to our clients with extra stubborn clogs.
Plumbing Products and Brands
Don't be left without the right product for your next plumbing job. Bonney offers a wide variety of tools and products that will help make your next project a success.