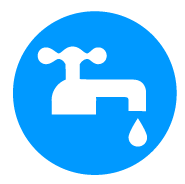 Granite Bay CA Plumbers
Reliable, experienced, certified premier plumbers
We charge by the job, so you know the cost before we start.
Our plumbers are drug screened and background checked for your safety
Plumber Granite Bay, CA
Being in Granite Bay, CA means having access to the best plumbers in the area. Bonney has professional plumbers who are dedicated to customer satisfaction and can provide the full range of plumbing services, including leak detection, toilet installation, toilet clogs, water heater installation and maintenance, drain cleaning, and much more.
If you are looking for licensed professionals who are extensively-trained, have decades of experience, and provide friendly customer service, then look no more. Bonney Plumbing is here to help. Each one of our team is background checked and drug tested, so you can rest easy knowing that you are in excellent hands. Honesty, integrity, and excellent work are the hallmarks of what we do.
Water Heaters Granite Bay, CA
Water heaters are the unsung heroes of the plumbing system. Hot water is so important to what we do every day that it can be very frustrating when it is not available. Bonney plumbers can work on any type of water heater, from the standard version to tankless water heaters.
Standard Water Heaters
In Granite Bay and around the country, most buildings are still using traditional tank-type water heaters. They consist of a tank that stores water and keeps it heated at all times so that hot water is always available unless it runs out. These standard heaters come in many types, so talk to a Bonney representative to get information on which type will meet your needs.
Tankless Water Heaters
Tankless water heaters are more popular than ever and with good reason. There is no way to run out of hot water with a tankless product since there is no tank to empty. Instead, water gets heated immediately as it is called upon. This means that not only will you never run out, but tankless water heaters use less energy than traditional ones. They also offer a longer lifespan and longer warranty periods.
24 Hour Plumber Services
Bonney's emergency line is available 24 hours a day, 7 days a week. That means that no matter when a plumbing emergency strikes, there is a Bonney plumber available to get there quickly to help. Plumbing issues will only get worse the longer they are allowed to fester, so getting help quickly, even in the middle of the night, is crucial.
Plumbing Inspections
Regular inspections are an important part of keeping your plumbing system running smoothly and preventing big plumbing repairs. A Bonney inspector can carefully examine every component of your system and check for any problems that might be arising. If there is something, then they will repair it quickly and easily before it can linger for too long. Investing in inspections will help save money down the line by avoiding major repair costs.
Pipe Replacement
Does your water seem rusty-colored or have a strange odor? Did your water pressure suddenly drop? If so, then you may have some pipes that have deteriorated past the point of their useful life. If this is the case, then you may need to have the building re-piped. This means removing all of the failing pipes and installing brand new ones. Bonney has re-piping experts on our team who can make sure this important job is done right.
Drain Cleaning
Clogs, even the ones that you clear on your own, are often not simply individual events. They are often the result of a lot of materials building up in your drain. Removing a clog once does not mean that it won't come back quickly. Drain cleaning ensures that the buildup is removed so that water can flow properly again. Bonney has drain experts that will make sure your drains are fully cleared.
Sewer Line Service
The sewer lines take your dirty sewage water and carry it to the sewer system. If there is a problem with the lines, then you could end up with sewage backing up onto your bathroom floor. The plumbers at Bonney can inspect, maintain, repair, and replace your sewer lines so that you never have a problem with them. Backed up sewage is not only a big mess, but it also poses a health risk.
Hydro Jetting
Some blockages just need a little extra effort, and that's where hydro jetting comes in. It's a technique that involves using high-pressure water to blast through debris and allow water to flow freely.
Plumbing Products and Brands
Bonney also offers products and equipment to help with your next DIY plumbing project. Give us a call to see what we have that can help.