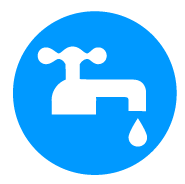 Gold River CA Plumbers
Reliable, experienced, certified premier plumbers
We charge by the job, so you know the cost before we start.
Our plumbers are drug screened and background checked for your safety
Plumber Gold River, CA
For industry-best customer service and workmanship. Look no further in Gold River, CA than Bonney. Our plumbers can handle any plumbing job, no matter what size. This includes detecting leaks, removing clogs, cleaning pipes and drains, installing toilets, and inspection services.
Our team of professionals has no other focus then satisfying our customers. That means providing the best in workmanship and also professional and friendly customer service. All of our plumbers are background checked and drug tested as well as being certified and licensed. This means that you can trust who shows up to your door, and you are protected if there is a mishap. We strive every day to the very best for our customers.
Water Heaters Gold River, CA
Water heaters play an important role in our everyday lives, so it's vital to keep yours working at its best at all times. The technicians at Bonney understand how important hot water is, and make sure they are always on top of new techniques and new technology. They can provide any water heater service you need, from inspection to installation to repair. If you are considering purchasing a tankless water heater, then make sure to talk to one of our experts to discuss the pros and cons of that type of unit.
Standard Water Heaters
Standard water heaters are the most common type installed in buildings in Gold River. You can recognize this type of water heater by the large tank that comprises it. That tank holds many gallons of water and that are kept heated at all times so the water is ready at a moment's notice. When the water runs out, more water flows in and gets heated. Standard water heaters come in many types, so if you are looking to buy a new one, then a Bonney expert can help you choose an appropriate product.
Tankless Water Heaters
Tankless water heaters continue getting more popular all the time. They heat water as it is used, so there is no need for a tank. Because there is no need to keep standing water heated, they are more energy-efficient. They also tend to have longer warranty periods because they have a longer lifespan than traditional models. Bonney plumbers are tankless water heater specialists who can install, repair, and maintain your water heater, as well as help you pick out a new one if needed.
24 Hour Plumber Services
It seems like every household disaster happens at the most inconvenient time. The same goes for plumbing emergencies. Luckily, Bonney has a dedicated emergency line that's available 24 hours a day, 7 days a week. Our plumbers are always standing by to serve our clients so that plumbing issues can be addressed quickly and life can get back to normal.
Plumbing Inspections
To avoid emergencies, the best thing you can do is try to prevent problems from occurring in the first place. Having your plumbing system examined and inspected on a regular basis will help with this. Our inspection specialists can provide a thorough inspection to make sure everything is running smoothly. If there is a small issue, they will fix it quickly and easily. That way, those small problems will not be able to develop into major issues.
Pipe Replacement
Repiping is the process of removing old, malfunctioning, and deteriorating pipes and replacing them with brand new ones. This can sometimes take careful planning and execution, and the plumbers at Bonney are ready for the challenge.e If you have discolored water, issues with water pressure, or a strange odor, call us right away to check to see if your pipes are starting to wear down.
Drain Cleaning
If too much debris builds up in a drain, then you can start to have clogs. You might clear one clog but then have another not long after. This is because that blockage is not getting copletely cleared away. Bonney's clog experts can fully clear out your drains so that nothing can build up in them. If you have a clog that won't seem to go away, call us to help!
Sewer Line Service
You do not want your sewer lines to back up. It means you will have to suffer with sewage backing up into your bathroom and creating a health hazard. Your sewer lines must be kept clear at all times. That means never placing anything in your toilets other than toilet paper, and having them inspected and maintained regularly. Bonney has sewer line specialists that can make sure sewage is flowing in the proper direction at all times.
Hydro Jetting
Hydro jetting is one of the best methods for a plumbing professional to remove clogs. It uses pressurized water to blast through blockages and get water flowing again. It can be dangerous to run the hydro jet without training, so it is not recommended for DIYers. Bonney is proud to have technicians who are fully trained with hydro jets who can perform this service.
Plumbing Products and Brands
For your next plumbing project, get in touch with the experts at Bonney. We have the products and equipment you need to get the job done right.