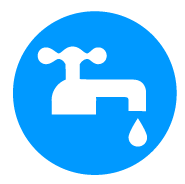 Galt CA Plumbers
Reliable, experienced, certified premier plumbers
We charge by the job, so you know the cost before we start.
Our plumbers are drug screened and background checked for your safety
Plumber Galt, CA
It's easy to find the best plumbers in Galt, CA. Just pick up the phone and call Bonney for drain cleaning, water heater installation, leak detection, sewer line service, toilet clogs, and everything in between.
We have a team of plumbing professionals who have been earning the trust of Galt residents, one client at a time, for many years. Each one is background checked and drug tested to ensure that the expert who comes to fix your plumbing issues is trustworthy and professional. Our dedication is to the client and providing them with the most hassle-free plumbing experience.
Water Heaters Galt, CA
Water heaters provide an invaluable service that affects our lives every day. We use hot water for showering and washing dishes and clothes. You want your water heater to function at its best at all times, and Bonney plumbers are the experts when it comes to maintaining and repairing water heaters. Are you thinking of getting a tankless water heater? Call us today for help and advice.
Standard Water Heaters
Standard water heaters are what is installed in the majority of homes and businesses in Galt. These water heaters have a tank that stores water and keeps it warm at all times so that it is ready for use. If you are looking for a new water heater, a Bonney representative can help you sift through the many different options to find the one that will work best for you.
Tankless Water Heaters
More and more homes are moving on from the standard version and having tankless water heaters installed. This is because tankless water heaters are more energy-efficient, have a longer lifespan, and have the added benefit of never running out of hot water. They also tend to need less maintenance. If you think a tankless option is right for you, then talk to a Bonney expert about your options.
24 Hour Plumber Services
A Bonney plumber knows that they might be needed at any time, day or night. With our dedicated emergency services line, there is a plumber on-call at all times, ready to serve you in the event of a plumbing emergency. Plumbing problems will not go away on their own, and the longer they are left to linger, the worse they get. That's why Bonney provides service when you need it, and not just during regular business hours.
Plumbing Inspections
Of course, it's better not to have to call at all and enjoy a properly functioning plumbing system at all times. Our inspection services make this possible. One of our experienced and knowledgeable plumbers will visit your home or business on a regular schedule to examine and test the components of your plumbing system. If there is an issue they will fix it quickly so that it doesn't get to the point where it is an emergency. The money you save on preventing catastrophes will far outweigh the cost and stress of having one repaired after the fact.
Pipe Replacement
Repiping a building involves planning and workmanship that is not suited for the DIYer, no matter how skilled. If your pipes are failing and need to be replaced, trust the professionals to remove and install the pipes properly and safely. If your water is looking rusty or has an odor, then it could signify that you have pipes that have deteriorated too far. Call Bonney right away to have your pipes replaced.
Drain Cleaning
Drain pipes get clogged when too much debris builds up and prevents water from flowing properly. If you are not able to remove a blockage yourself, then have the professionals at Bonney take care of it for you. We are the clog experts and have many techniques and pieces of equipment that can help remove the blockage.
Sewer Line Service
You may not think that you could end up with raw sewage backing up into your bathroom, but it does happen. Soil can shift, putting pressure on your sewer lines, or extreme temperatures can cause them to burst. We have sewer line specialists on our team who can inspect, clean, repair, and replace your sewer lines so that either the damage is minimized, or you do not have sewer line problems at all.
Hydro Jetting
Hyrdo jetting is the big gun solution for clearing out clogs and blockages. It involves blasting at the debris with high-pressure water. It works quickly, but should only be attempted by a trained professional. If hydro jetting is done improperly, it can damage the pipes or even injure the operator.
Plumbing Products and Brands
Bonney also offers top of the industry products and equipment to help with your plumbing job. Call a representative at Bonney to see what we have that help you.