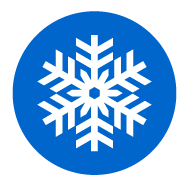 Air Conditioning Folsom AC Repair & Replacement Specialist
Reliable, experienced & certified premiere HVAC Technicians
Our Technicians are drug screened and background checked for your safety
We charge by the job, so you know the cost before we start
Heating & Air Conditioning Service and Repair Folsom, CA
Looking for an HVAC service provider in Folsom, CA? Well, look no further. Bonney HVAC provides top-quality heating and cooling services in Folsom and the surrounding area. We are committed to the complete satisfaction of every one of our clients, and we would be honored to serve you.
Furnace Service in Folsom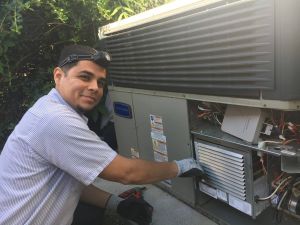 Winters in Folsom are cold. That is why heating for our homes and workplaces is so important. Bonney understands that it is difficult to go about your daily life if you are in discomfort from the temperature. We are experts in furnace installation, repair, and maintenance, and our crew is fully trained and licensed. We will make sure that your discomfort doesn't last long and everything is back to normal as quickly as possible.
If your furnace needs replacing, then we can help with that too. Any type of unit you need, we can install, maintain, and repair it. We want to make sure that you get the right until, so one of our HVAC experts will sit down and chat about what your needs are. With that information, we will recommend a unit that's perfect for you. Call Bonney today to discuss your new furnace. Once you have chosen a new unit, we will install it quickly, so that you do not have to be uncomfortable for too long.
Once you've made your selection, we'll get your new furnace installed quickly and efficiently. You'll be comfortable again in no time.
Furnace Maintenance Folsom, CA
Furnaces work best when they are maintained on a regular basis. A little bit of TLC can go a long way towards saving you big repair bills. Bonney offers annual inspections so that no problem will linger for too long before it is taken care of. One of our expert technicians will evaluate every component of your system to identify any weaknesses or issues. We will then repair them right away.
Furnace Repair in Folsom, CA
There is no furnace repair job that our Bonney technicians can't handle. From big to small, we have the training and experience to tackle anything your furnace can throw at us. We will diagnose your issues quickly, and then repair them, no matter what kind or brand of furnace you have. Our Folsom customers can be confident that they will not have to be uncomfortable for long when a Bonney specialist is on the case. If we determine that you would be better off replacing rather than repairing your furnace, we will discuss your options to that you end up with the exact right one for you.
Folsom, CA Heat Pump Service
Heat pumps are becoming more and more popular all the time among our Folsom clients. They can completely replace your traditional furnace and air conditioner. They work by pulling air from the outside and heating or cooling it, depending on what is needed. They are more energy efficient, which means you will make back the installation costs with savings on your energy bills.
Folsom, CA Ventilation Services
Bonney specializes in ventilation and making sure that the air quality of your home is as good as it can be. We provide duct cleaning, duct sealing, and air filtration services. Mechanical air filters will trap pollutants so that they do not spread around the building, and electronic air filters use a static charge to attract and grab onto pollutants and allergens. We can also inspect your attic insulation to make sure that it is functioning as it should.
Air Conditioning Services Folsom, CA
Air conditioning is one of life's great luxuries. For those hot Folsom summers, it is refreshing to have a cool building or home to escape the heat. We offer many different HVAC units that will go with any home or building. If you speak to one of our representatives, they can gather information about your building, whether it be a business or home space. They will then give you recommendations and advice on what type of unit to purchase.
HVAC systems should also be inspected on an annual basis to make sure that they are working at their peak efficiency. You will kick yourself if you end up paying big repair bills for a problem that could have been easily prevented.
No matter whether you need cooling or heating, Bonney is your top option in Folsom to call. We are committed to getting it right for our customers, every time. Give us a call today.