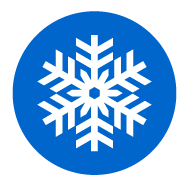 Air Conditioning Fair Oaks AC Repair & Replacement Specialist
Reliable, experienced & certified premiere HVAC Technicians
Our Technicians are drug screened and background checked for your safety
We charge by the job, so you know the cost before we start
Heating & Air Conditioning Service and Repair Fair Oaks, CA
Connecting with the best HVAC service in Fair Oaks, CA, is as easy as picking up the phone. Call Bonney HVAC for all of your heating and cooling needs. We are backed by years of service and satisfied customers all over the Fair Oaks area.
Furnace Service in Fair Oaks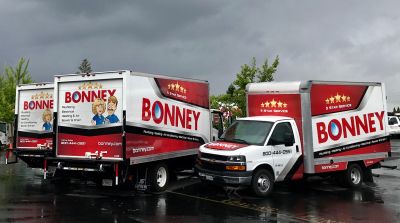 Winters in Fair Oaks can be tough, but having a properly functioning furnace can go a long way towards making it bearable. At Bonney, we understand that good comfort starts with a good furnace service to our customers. We can provide repair and maintenance for your furnace, and install a new one when the time comes. We have a crew of highly-trained and experienced technicians who know furnaces inside and out.
When it comes time for a replacement furnace, we can tackle that too. The furnaces we have can cover any need you might have. We will sit down with you to discuss your heating needs, and take into consideration the size of the building. Then, we will present you with our recommendations. Once you have a decision, we will then install your new furnace as efficiently and quickly as possible so you can get back to warmth.
Furnace Maintenance Fair Oaks, CA
We are the professionals, so trust us, you need regular maintenance of your furnace. It will not only help your furnace run better, but it can also extend its lifespan. We can come every year to evaluate all of its components and the entire system. Anything that needs tweaking or repairing will be handled. You can rest easy at night knowing that a trained professional has given your furnace a clean bill of health.
Furnace Repair in Fair Oaks, CA
Big or small, Bonney technicians do it all. No matter what type of repair you need, we can take care of it fast. It doesn't matter what brand or type of furnace you have, either. We have experience dealing with every kind of furnace there is. If our technician determines that your best option would be to replace your furnace entirely, then we will work with you to choose a new unit and schedule time to replace it right away.
Fair Oaks, CA Heat Pump Service
Heat pumps have gained in popularity in recent years in Fair Oaks. The new technology allows a heat pump to act as both a furnace and an air conditioner. It pulls air from the outside and heats or cools it, depending on what is needed. It uses much less energy than traditional furnaces or air conditioners, so your pocketbook will thank you as well.
Fair Oaks, CA Ventilation Services
The air quality in your home or business can have a major impact on your family, your staff, and your customers. Bonney can help improve the situation by providing services aimed at improving the quality of the air circulating throughout the building. Duct sealing and cleaning, along with air filtration, are important processes that will help clean up the air. We can work with both mechanical and electronic air filters to ensure that pollutants and allergens are removed from the air circulating your home. This will allow everyone to breathe easier.
Air Conditioning Services Fair Oaks, CA
Air conditioning is a great way to beat the summer heat. We have a vast array of HVAC products, so there is no doubt there is one that will meet your needs and your budget requirements. Our expert HVAC technicians can install, maintain, and repair your new unit to keep the cool air flowing.
Do you require a replacement for your air conditioner? Call one of our Bonney Fair Oaks specialists to talk about what type might suit your needs. We will then offer you some options, and install the one you choose.
Regular maintenance will help your HVAC system run efficiently and effectively all year long. It can also extend the life of your unit, so you can wait longer before having to shell out for a new one.
No matter what your HVAC needs are, a Bonney technician will show up to your door with a smile on their face and ready to help. Call us today and give us the chance to wow you with our expert service.