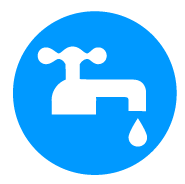 Elk Grove CA Plumbers
Reliable, experienced, certified premier plumbers
We charge by the job, so you know the cost before we start.
Our plumbers are drug screened and background checked for your safety
Plumber Elk Grove, CA
If you live in Elk Grove, CA, there is only one place to go for your plumbing service needs. The expert plumbers at Bonney Plumbing are never more than a phone call away. We offer a full range of plumbing services, from fixture and toilet installation, clog removal, sewer line service, and much more.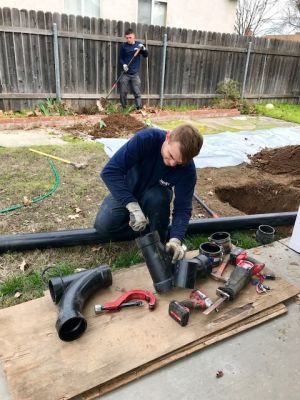 You can trust the plumbing specialists at Bonney. Our team undergoes drug testing and background checks so that our customers can feel safe and confident when we enter their homes. Our plumbers are also fully licensed, certified, and insured so that you are covered if there is any damage while they are on your property. With Bonney, you are in safe and reliable hands.
Water Heaters Elk Grove, CA
Every home and business has a water heater. That is why we strive to be the water heater experts in the Elk Grove area. We install, repair, and maintain them. Our experts keep themselves trained on any water heater advancements, so we always have the most up-to-date information. If you are thinking of changing from your standard water heater to a tankless product, then call Bonney for everything you need to know to make the right choice.
Standard Water Heaters
Standard water heaters employ a tank that heats and stores the hot water until it is ready to be used. This is the kind of water heater that is installed in the vast majority of homes. Despite this simplicity, there are still a lot of options out there that depend on the size of the household, usage patterns, and budget. We are the experts, and we will install the best one for your situation.
Tankless Water Heaters
More and more homes are installing tankless water heaters, and there should be no surprise at this. Tankless water heaters do not use a storage tank and heat the water on command, meaning that they are more energy efficient. There is also never a concern that you will run out of hot water. Plus, it is a simple system so it is more durable. If you think a tankless water heater is right for you, then call Bonney to discuss your options with our specialists.
24 Hour Plumber Services
Bonney provides 24-hour plumbing services, every day of the week. Emergencies can happen at any time, and we pride ourselves on being available to help our Elk Grove customers whenever that may be. To avoid these unpleasant emergencies, consider getting an annual inspection to catch little problems before they can develop into major catastrophes.
Plumbing Inspections
Our plumbing inspectors can provide you with an extensive evaluation of your plumbing system to identify and repair any weaknesses and issues. There are many issues that simply aren't easily caught by the average homeowner, and there are problems that only an expert will catch. It is important to catch them early so that they can be rectified. That way you can sleep easy knowing that your plumbing system is running smoothly and safely.
Pipe Replacement
Pipe replacement is a big and complicated procedure that should only be handled by a professional. Over time, pipes will deteriorate and you will notice a drop in the quality of your water and in your water pressure. This is especially common in older homes that still have their original pipes. Once your pipes have started deteriorating, then you should have them replaced as soon as possible. Call Bonney and we will send a plumbing expert who can provide repiping services safely and efficiently.
Drain Cleaning
Most clogged drains can be fixed with a simple liquid plumbing product or a plunger. However, there are some clogs that simply won't clear. Luckily, Bonney has a team of clog experts who can remove any blockage quickly and thoroughly. A clogged drain can happen at any time, so our professionals are available 24 hours a day to help make your water run freely again.
Sewer Line Service
It is important never to take a sewer line for granted. If a problem in a line goes undetected, then you may end up with a messy surprise backing up into your home. We can provide you with maintenance, repair, and replacement services for your sewer lines. They can get damaged from shifting grounds, extreme temperatures, or even encroaching tree roots. Call Bonney today to inspect and evaluate your sewer lines to make sure they are working properly.
Hydro Jetting
Your lines and pipes can get blocked by any number of things, from grease to debris, to tree roots. In most cases, a homeowner or a professional can remove a blockage using some simple techniques. For the most difficult clogs, however, there is hydro jetting. Hydro jetting involves blasting blockages with pressurized water. It is quick and effective, but it must be done safely to avoid further damage or injury. That is why hydro jet equipment should only be operated by trained professionals.
Plumbing Products and Brands
Bonney can also provide you with the right product or tool for your next plumbing project. Call our experts today for guidance and advice on what you need to get the job done right.